HRD Forum of Vidarbha Industries Association organised a webinar on "Dynamics of Industrial Relations in India" recently.
Dr. Rajen Mehrotra, Former ILO Official, Former Corporate  Head of HR with ACC Ltd. Former Corporate Head of Manufacturing and HR with  Novartis India Ltd said Industrial Relations (IR) situations arise based on decisions of the Top Management and also the approach of the Trade Union involved on issues related to Business Model Supply–Manufacturing-Distribution Chain – outsourcing whatever feasible and the WorkForce Composition, Permanent, Temporary, Badli, Contractor's Employees, Apprentices, NEEM Trainees, Temps, Fixed Term Contract. Etc.
He elaborated on the present Employment Model in Enterprises are maximum executives. At times, designated as executives but on a workman job; minimum workers may be permanent or temporary. National Employability Enhancement Mission (NEEM) Trainees – post 2013. Apprentices under the provision for 'Optional Trade' – post 2014 and maximum contract labour through Contractors.
He also explained and cited examples of the Theoretical Models on IR. The Concept of IR, he said whenever there is a conflict; there is a need for a methodology of resolving the conflict. He said approaches needed by companies in reducing conflict and if they occur how to speedily resolve. The IR situation is depending upon the Enterprise's culture and the governance practices, the style of management of the owners and the top management, the methods employed by them in handling the IR issues in the organization. The IR situation is also influenced by Labour Legislations in force, contract of employment, rules and regulations and the past agreements between the Management and the Trade Union.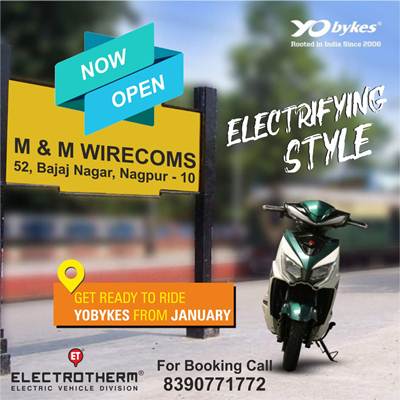 He said the most sensitive "IR Issues in an Enterprise" is recognition of Trade Unions and its rivalry, Aspects of work, Quantum of output, Quality of output, Terms & conditions of employment, Type of employment, Number of employees, Engagement of contract labour, Compensation & welfare measures, Promotion policy & rewards, Punishments arising out of disciplinary proceedings and other related matters.
He stressed upon Industrial Relations Climate for an enterprise – specific and will differ from one enterprise to another. It will depend on the attitudes and the behavior of the Management towards the Trade Union and of the Trade Union towards the Management. He said where there is more than one Trade Union in a Unit, the IR climate will also be influenced by the quality of the relationships amongst the trade unions of the company. There may be situations when trade unions and workers resort to confrontational measures and indulge in agitations of some kind. The protests may take different forms such as putting up posters / banners, wearing of black badges, shouting slogans, go-slow, work to rule, stoppage of work, illegal strikes and, in some extreme cases, violence and sabotage.
These actions by trade unions may invite retaliations from the management and in extreme cases leading to suspension of operations and declaration of a lockout. In some instances, managements may also behave in a high-handed fashion by victimizing the workers who are seen as troublemakers like leading an agitation or of forming a trade union or of taking active part in trade union activities or questioning the Management about their decisions and actions.
He said some realities of the present business situation are the ratio of highest to lowest salary in enterprise is exceedingly high compared to the past. Enterprises need people and not necessarily employees. The permanent workforce (i.e. workers) is limited and hence the number of workers in the unionized workforce is also limited. He said COVID-19 has impacted the way business is being done. Work From Home (WFH) where feasible, Health care, fitness, and counseling new areas, Being tech savvy is a necessity. He also shared some facts about market realities, facilitating management in the present business situation.
He said Union approach to overcome present business situation because unions realize that presence of high contract labour is a reality; improving membership by making Contract Labour, Temps, Company Apprenticeship Scheme Apprentices, Govt Apprentices, National Employability Enhancement Mission (NEEM ) Trainee as Members. Unions are trying to unionize in the Supply & Distribution chain plus outsourcing manufacturing facilities of the Enterprise as far as feasible. Unions need to be tech savvy and use Social Media.
He stressed upon the implications on expectations of employees because of a changed workforce because young diploma / degree holders working as operators with designation of non workman expect higher salary, time & support for higher studies, promotions plus recognition. Contract Workmen aspiration of Salary Higher than Minimum Wages. Apprentices desiring absorption rather than departure on training completion.
He explained about IR Climate in India, 1960's, 70's & 80's did see militancy and multiplicity of trade unions and their growth, in 1990's – reduction in militancy. In the 1990's also saw many companies reducing their workforce through VRS. In the 1990's saw growth of supply & distribution chain, concept of core & non-core, increase in casualisation through contracting. In 2010's once again seeing some emergence of violence plus tough bargaining the climate differs in various parts of the country because the external trade union profile differs. He narrated some cases of violence in industries.
He explained about causes of unrest and violence. In each case of industrial violence is unique, both sides have their own story and case and there is a demand desired to be fulfilled by the parties; capabilities of the constituents and approach of resolving industrial unrest cases and cases of power play involving violence do not follow rules of the game/law of the land. Analysis of cases, where industrial violence occurred, which indicate some of these as causes because of increasing cost of living, large wage and benefits disparity between contract workers and permanent workers, wage freeze and frustration of no signs of settlement in a long drawn out strike/agitation.
He suggested some remedies, which need to rebuild relationships with management, trade unions, employees, contract labour & other workforce. For that we need an effective communication strategy, Build IR skills in line managers, an effective learning programme for internal trade union leaders. In some unresolved issues parties need to agree that they disagree and move forward, appoint Arbitrators and relook at engagement of contract workmen, review the increasing gap in wages between permanent & contract workmen and ensure involvement of the government machinery.
He said, in future one must find their own solutions on IR at the enterprise level for that to be always prepared to negotiate, as litigation is expensive and results Non Predictable. Government concern on informal sector employees. He said Post COVID -19 gig workers to be part of the company's long term human resource strategy and need for building Positive Work Culture.
By concluding, he said there is need to innovate and blend Industrial Relations and Human Resource Practices for the Benefit of Employees as well as other persons i.e. Contract Labour & others and working in the organization in the interest of all i.e. Enterprise & People.
Suresh Rathi, President of VIA in his welcome address said today's topic is very relevant for industries and to know about dynamics of IR in India. Suresh Pandilwar, Co-Chairman of VIA HRD Forum summed up the session and also proposed a formal vote of thanks. Neelam Bowade, Convener of HRD Forum made an opening remark, introduced the speaker and also Q&A session moderated by her. Prominently present were Aditya Saraf, Vice President of VIA, Anil Lakaswar, Retd Labour Commissioner, Bhoopendra Shahane, Chairman of NIPM Nagpur, O P Miglani, Ex Director Personnel of WCL, Vasant Mandhare, Secretary of BPM Union, Sunil Jumde, Mentor of BKS Union, Dr. Krishna Murthy, Management Consultant and Anand Toal, NIPM Kolkata along with more than 150 participants included members of the Associations, industrialists, HR & IR Professionals, entrepreneurs from PAN India as well as from Australia joined the session.