Pradip Raut, former Chairman of National Institute of Personnel Management, Nagpur Chapter and Vice President of Butibori Manufacturers Association, while talking to The Live Nagpur said that workers & companies in spite of the contribution of crores of rupees from the salary year after year, there is a serious lack of facilities for the workers during the COVID-19 pandemic period by Employees' State Insurance Corporation (ESIC). 
For the last several years, the working class in Vidarbha region has been paying crores of rupees E.S.I.C's contribution, despite this many workers are dying due to lack of facility & benefits inspite of regular contributions from payment of their salaries. For Vidarbha region ESIC Somwari Peth is the only hospital that has been operating for many years. It has a total of 150 bed capacity with 4 wards.  Of these, only two wards are functioning and two wards have been closed from many years.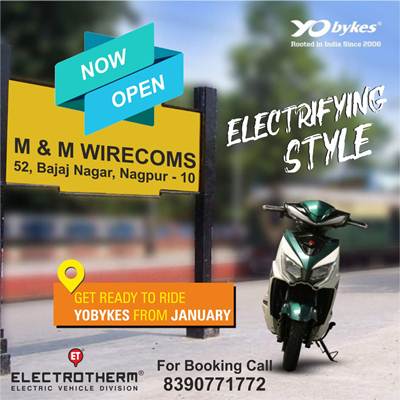 Out of all about 50 to 60 beds are available in the hospital. Total no of IP (Insurance Person) in the whole of Vidarbha means the number of workers themselves is over 3 lakhs. Also, Beneficiary means the number of family members / depended of workers is over 10 lakhs and the workers and companies contribute about 16 to 18 crores per month. ESIC salary limit of workmen is up to Rs. 21000 per month and 4% is the ESIC contribution on gross wages. For all that, Somwaripeth is the only hospital available where they could avail the facility but it lacks the facilities.
Due to the lack of facilities many workers those who come under ESIC are sent to government Medical GMC such is the plight of the workers and their families. This has created a lot of frustration among the workers as the government hospital is open to all and even after deducting lakhs of rupees from the workers' salaries for years, many workers have lost due to not getting facilities in time in case of emergency.
Looking at the current situation where the health system is already under pressure of treating patients with virus government must think of their workers as well and avail the facilities to them.
Urgent demands & request of workers during COVID:
Please pay the total expenses for medical treatment and salary/ wages of the workers undergoing treatment at home and non-tie-up hospitals during the Covid period.  Remdesivir Injection, Medicines should be providing by ESIC for the fast control, prevention, & improvement of the diseases, conditions, and symptoms.
Camps for Vaccination and RT – PCR Test (to set up or tie up a private pathology lab)Â  through the ESICÂ  dispensaries and in the premises of large companies should be started immediately for all IPs and their families should be given except the age limit.
The two wards of Somwaripeth Hospital, which are closed for long, should be converted & start immediately a 100-bed covid center.
ESIC the rates of  Tie-up hospitals should be revised to make a valuable contribution to the admission of workers and their families.
Butibori Hospital should be start construction immediately and expeditiously.
ESIC's latest list of hospitals with tie-up should be announced.
Two Cardiac Ambulances should be provided for Butibori MIDC Immediately.
ESIC official's contact list or WhatsApp group should be made available for immediate contact/help for patients suffering from Covid.
Looking at the need of the time & critical situation ESIC should provide medical and other manpower on a contract basis to provide the fastest and satisfactory treatment to the workers and their families.
If necessary, seek help from the large company management.