A 38-year-old male from Nagpur suffering from Hemophilia who was detected to be COVID positive, got a new lease of life at Wockhardt Hospital, Nagpur.  The patient was a known case of Hemophilia since birth. Hemophilia is a rare disorder in which patient's blood doesn't clot normally because it lacks sufficient blood-clotting proteins (clotting factors). If a person has Haemophilia, they may bleed for a longer time after an injury than they would if the blood clotted normally.
However, in the case of this patient, he had Hemophilia along with inhibitors. It is an even more rare kind of Hemophilia in which standard clotting factor therapy does not work. Treated by Dr. Vaibhav Agrawal, Consultant, Internal Medicine and Critical Care and Dr. Riya Ballikar, Consultant, Haemaetology Haemato-Oncology, this patient had a bleeding in his neck which was compressing his air pipe (trachea). "We had to intubate the patient and put him on ventilator", said Dr. Vaibhav Agrawal. "Hemophilia is a rare disease and having it with inhibitors (the impurities which inhibit the activity of enzymes, leading to a reduction in the rate of their reactions), makes it rarer. To add to this complication, the patient was also COVID positive which made the treatment even more challenging", said Dr. Agrawal.
In order to save the patient, various rare medications were also used and in very huge quantity. As the patient had hemophilia, surgery was also not an option in this case.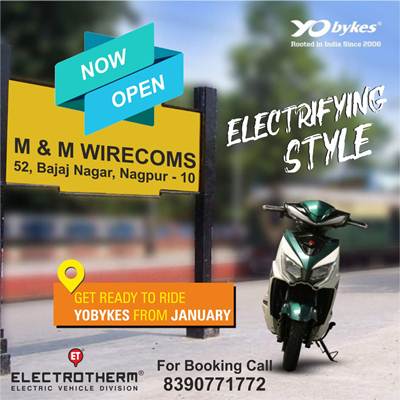 "For the treatment of Hemophilia, we gave factor therapy to the patient. Hemophilia can be treated by replacing missing blood clotting factors. This is called clotting factor replacement therapy. Clotting factors are replaced by injecting (infusing) a clotting factor concentrate into a vein. Infusions of clotting factors help blood to clot normally", informed Dr. Riya Ballikar. She also informed that for inhibitors, novel therapy was given to the patient. For providing the factor therapy, Dr. Anju Kadu, an active member of Hemophilia Society in Nagpur played a vital role in providing the factors for treatment of this patient.
The timely availability of specialists for COVID as well as Hemophilia contributed in saving a valuable life", said Mr. Abhinandan Dastenavar, Centre Head, Wockhardt Hospital, Nagpur. "This case not only shows our clinical excellence but also the team work in which we believe. It is the coordination and understanding between our clinical and non clinical teams along with their dedication that we are able to give proper care and good results for even the most complicated cases", he added.
After intubation, the patient was given continuous monitoring and care. As a result, within next 7-8 days, the patient was extubated and discharged. The patient's COVID infection is already cured and Hemophilia is under control. Wockhardt Hospital was the first private hospital in the region to start COVID care. It was also the first hospital to do dialysis and surgeries of COVID patients. It is this experience which contributed in handling such rare case.
 Wockhardt hospitals are a recognized name in the city. Medical facilities like Cardiology, Brain & Spine, Ortho & Joint replacement, Laparoscopic Surgery, Dialysis & Kidney Transplant, ENT, Cancer Care, Hematology, Gynecology, Critical Care, General Surgery, Ambulance facility, 24×7 emergency services and 24×7 Pharmacy service can be availed under one roof. More information about Wockhardt hospitals can be availed on: 0712 6624444/4100.