People praise and appreciate the tall tower of a building, but no one appreciates its foundation. Even if one becomes a doctor, engineer or successful businessman after taking big degrees, the respect and affection for the school teachers is always more.
Same is the story of city and Maharshtra's first qualified boxing coach Ganesh Purohit. Many few, except sports persons known that Purohit was the first to see the spark and give the basic boxing lessons to the World Youth Boxing Champion Alfiya Pathan. Till date more than 300 boxers who are trained by Purohit are working with Police, Railways and Army.
Purohit completed his diploma training from Netaji Subashchandra Bose National Institute of Sports, (NSNIS) Patiala in the year 1986, and is associated with boxing since 1978. Unfolding the pages of his life, while talking to The Live Nagpur in a candid interview, he said. "I was first a Karate player, it was during a karate demonstration in the year 1978, the then chief guest of the programme Nagpur Police Commissioner, suggested me that I could be a good boxer, his words inspired and diverted me towards boxing."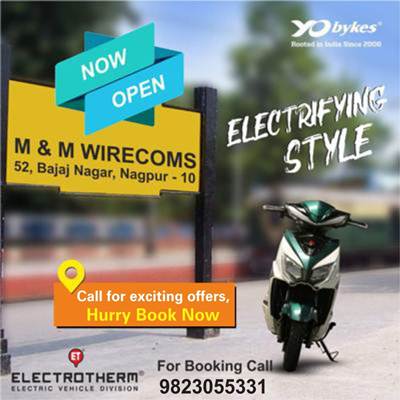 He also added that during that period there was no coach or proper boxing player in the city. He had to go to Guards Regimental Centre (GRC) Kamptee, to practice boxing. "I participated in various state and national level boxing competitions, but had to satisfy with consolation prizes. I decided to be a coach and bring out champions," He proudly said.
After taking a coaching diploma from NSNIS, he started coaching school, college students, and even police and GRC people. His centers by the name Nagpur Boxing Training Centre are running at Chitnavis Park, Yeshwant Stadium, Hislop College, Mankapur Stadium, Gandhibagh, Ishwar Deshmukh College, and C P and Bearer College. "I coach in the morning at Ishwar Deshmukh and in the evening at Indoor Stadium. My senior students run the other centers," Purohit said.
When asked who Alfiya came for boxing, he replied, "Alfiya's elder brother was practicing boxing under me at Mankapur stadium. She used to often come with her father. Moved in the stadium, sometimes played badminton. Once I just asked her, would you like to join Boxing? She said what is there in it, its just fighting only." In the year 2016, at the age of 14 years Alfiya started her boxing training under Ganesh Purohit. At the end of the year Purohit sir made her  State Junior Champion, in Parbhani, she also own the district and divisional level championship. Played school, national level and was a runner-up. "It was during the Khelo India Khelo programme at Delhi, Alfiya was recognized by the national selectors, and now rest is the history." Purohit also proudly said that her nature, good height, aggressiveness with cool mind are the champion's quality with Alfiya,  that are required for any boxer. She is a left Paw, (left handed player).
"She is in my regular touch, during the lockdown also I gave her online lessons. Now the selection for the 2021 Olympic is over. She will be preparing for the Olympic of 2024. Details will be planned after her arrival on Monday," Purohit proudly said. He also added that city has talented sportspersons. At present around 250 people are practicing with him out of which 40 were girls. "Many new talented players will come out of city, now practicing with world youth champion, will make a big difference," Purohit summed.