With a mission to vaccinate every Indian in 'Phase 3' of vaccination Drive, NMC has already begun vaccination drive for 18 years and above citizens at various vaccination centers.
Acting vigilant on the second COVID-19 wave, Nagpur Municipal Corporation has always seen helping the needy, be it in arranging more COVID dedicated hospitals, beds, oxygen supply, COVID Care Center or setting up new testing centers to ramp up the testing facility in city.
Even when the second wave has left the city weeping due to the loss of their closed ones in the battle against the worst virus, NMC has always stand tall in implementing COVID rules. NMC has setup COVID Care Centre, converted 25 mini buses into ambulance equipped with oxygen facility, and to ramp up the testing facility in city Spice Health's mobile testing laboratory for RTPCR test provided by Spice Jet Health to administrate COVID positive patients.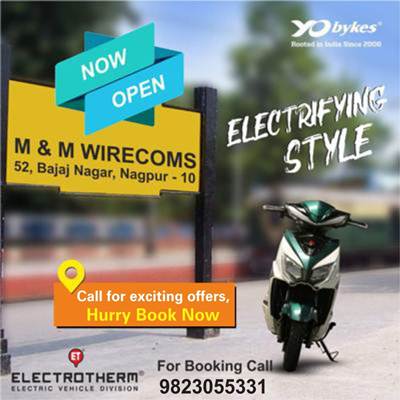 As the 'Phase 3'of Vaccination drive has begun the city has already administrated 1602 beneficiaries since the drive began. Although the vaccine jabs are provided to those who have enrolled themselves through online registration via COWIN website or Aarogya Setu app only. However NMC has already sorted a way for those who do not have mobile or internet facility at their homes. NMC official informed that people who do not have mobile or internet facility can visit their respective Zone office along with their photo identity and enroll themselves in vaccination drive. The official informed that they have setup the vaccination registration facility at every zonal office where people who are from economically lower background who do not have mobiles or internet facility can walk in with their photo id and enroll themselves for the vaccination process.