As we know the scarcity of Covid-19 vaccine has become a common phenomenon. However, it appears that the situation is improving slowly, on Thursday; the administration announced that Nagpur district had received 61,000 vaccines of COVID-19. In days to come, more stock is expected to be received from the Centre.
Ravindra Thakare, District Collector, informed that the COVID-19 vaccines received afresh by the district included 45,000 Covishield and 16,000 Covaxin. The Covishield stock will be used for inoculation of citizens above 45 years of age. The Covaxin stock will be used for vaccination of persons above 18 years of age. Covaxin will be used for vaccination at Mahal, Chhapru School, and Manewada urban primary healthcare centre in Nagpur city, as well as at vaccination centres in Saoner and Kamptee in rural areas.
Meanwhile, on front of oxygen supply, four more tankers were air-lifted from Nagpur on Thursday evening. It was done as part of the district administration's plan to secure supply of oxygen from Odisha. On Wednesday, four tankers were air-lifted from Nagpur to Odisha to bring oxygen from Angul steel plant. The tankers sent on Thursday also shall follow the schedule. On Thursday, from various sources, the district received 106 MT of oxygen. The said supply came from oxygen filling centres in Bhilai, Raipur, and Nagpur.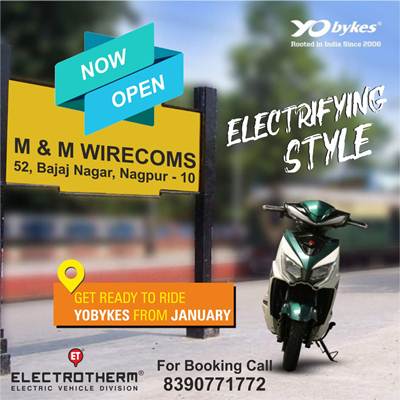 The plants namely Jagdamba, Bhartia, Aditya, Aasi, and Rukmini have capacity of 138 MT, of which 76 MT was required on Thursday. According to Thakare, 52 MT was distributed. As against need of 71 MT of oxygen, 80 MT was supplied to Government Medical College and Hospital, Indira Gandhi Government Medical College and Hospital, Shalinitai Meghe Hospital, Lata Mangeshkar Hospital, and some private hospitals. Some oxygen was supplied to Chandrapur, Wardha, Bhandara, Sawangi, Chhindwara, Akola etc.
The District Collector also informed that the district had received 4,485 vials of Remdesivir. These were distributed to 205 Government and private hospitals in the district, including 156 in Nagpur city and 49 in rural areas. According to Thakare, Food and Drugs Administration officials were ensuring that Remdesivir injections were being distributed as per the allotment chart. Remdesivir is given on priority to healthcare and frontline workers as 10 per cent quota is reserved for them as per the directions. As far as Tocilizumab injections are concerned, the district administration distributed vials to 84 private hospitals in the district on Wednesday. These included 35 vials to 14 hospitals in Nagpur city, and one vial each to remaining 70 hospitals including those from Nagpur city as well as rural areas.