Since the second wave of COVID-19 began the surge in daily cases recorded new cases and new highest single day deaths in Nagpur pushing the cumulative Active Case of the city to 62,298 with a recovery rate of 84.10%.
Citing the current surge in COVID-19 positive cases, Nagpur Municipal Corporation has increased the total number of beds across all categories of facilities (CCC/ DCHC/ DCH).
However in spite of this increase, the time lag in getting the bed by a needy patient, especially in private hospitals is more. It is observed that many beds in private hospitals are occupied by patients who do not require emergency medical intervention. Such patients can be effectively and adequately managed at isolation facilities such as CCC or step-down facilities in Hotels or similar such facilities like marriage Halls, Lawns, Schools, other Halls etc.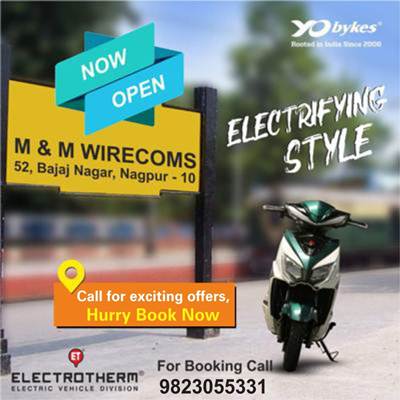 If such patients are shifted to a step-down facility where minimum medical intervention is required, more precious Oxygenated/ICU/ventilator beds will be available to the patients in need of such beds. These will help initiate treatment on time and reduce the fatality rate.
Following this NMC has issued General Instructions for such Hotels and step-down facilities
Such Hotels and step-down facilities in Marriage Halls, Lawns, Schools, Others Halls etc. (CCC) shall be permissible for Asymptomatic patients or patients with Mild symptoms. Such facility must have well-qualified doctor and nursing / paramedical staffs to look after such Asymptomatic patients or patients with Mild symptoms.
Such hotels or other CCC facilities in Marriage Halls, Lawns, Schools, other Halls, etc must have a proper understanding of their roles and responsibilities and less coordination for smooth functioning.
Such Covid Care Centre must have the facility to assess the clinical condition of admitted patients on a regular basis. These Include 24*7 doctor consultations, nursing care, medicines, Biomedical Waste Management, and ambulance transfers, as required.
Such Step-down facilities in Hotels and similar such facilities like Marriage Halls, Lawns, Schools, Others Halls etc. (CCC) shall provide services in coordination with a qualified doctor and nursing staffs and these CCC may charge the patients up to Rs 4000 inclusive of routine monitoring and investigation oxygen Charges, consultations, Bed charges, meals, nursing charges. The rates should be displayed at prominent places at the Entrances showing bed chargers and inclusions in the rates.
The duration of stay of the patients in the step-down facility shall be as per the treating doctor's advice.
All such CCC must follow SMS (Social distancing. Mask, Sanitization) all the time
They shall be responsible for providing appropriate beds, efficient and round the clock hospitality and catering services to these patients
Step-down facilities can charge the actuals from the patients for any other extra services provided, with the consent of the patients
Positive asymptomatic walk-in patients can also utilize the services of these step-down facilities. This shall be availed only after the medical assessment conducted by the medical team