As Phase 3 vaccination drive has begun the risk of spreading of virus increases at the centers as hundreds of people pay their visit to such vaccination centers. To tackle this situation Nagpur Municipal Corporation has issued directions for setting up Drive-in vaccination centres at various locations in the city for citizens above 60 on appointing basis only.
Earlier Brihanmumbai Municipal Corporation (BMC) set up Mumbai's first drive-in coronavirus vaccination centre in the Kohinoor Tower parking lot in Dadar West. Now, two new drive-in facilities have opened up in Navi Mumbai's Grand Central and Inorbit malls.
Following the idea NMC has also issued directives to set-up drive-in vaccination centers in city at various building, malls. However the drive-in facility will be restricted as Citizens above 60 years age coming for both the shots of COVISHIELD strictly by appointment only will be allowed to use the facility.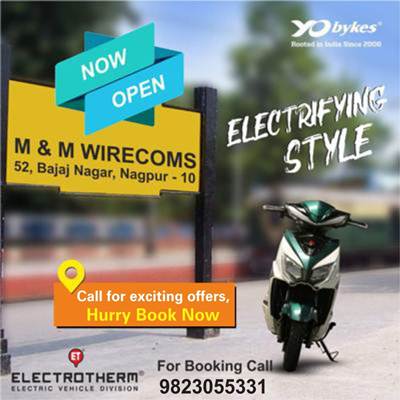 Following directions are issued regarding subject matter which shall be implemented immediately.
Drive-in Vaccination center shall be setup in big buildings & Malls having adequate arrangements, such as Suresh Bhatt Sabhagruh, Central Mall, VR Nagpur (Trillium Mall), Empress Mall etc
The arrangement such as proper Single Lane barricades for maneuvering of vehicles, inlet/outlet control etc. shall be done inside the /parking place/ground / stadium so that there will not be any traffic jam on the adjoining roads
Adequate and proper temporary shelter shall be provided for vaccination area to accommodate vaccination staff, arrangement for patients of AEFI, Ambulance etc
Adequate mobile toilets and drinking water facilities shall be provided.
Only following category of citizens shall be permitted to use Drive-in Vaccination facilities
Citizens above 60 years age coming for both the shots of COVISHIELD strictly by appointment only.
The beneficiary citizen to be vaccinated shall not self drive and he/she shall be accompanied by an attendant or a driver in each vehicle to deal with AEFI, if any.
Concern Zonal Assistant Commissioner, Zonal Medical Officers & Zonal Executive Engineers are hereby directed to make necessary arrangement at such Drive in Vaccination Centres
The compliance of above directions shall be submitted by the concerned Zonal Assistant Commissioners within two days.