The Institute of Cost Accountants of India, Nagpur Chapter recently organised a webinar on its 62nd Foundation Day. The theme of the program was 'Professional approach to Cost Management'. 
The event commenced with greetings on foundation day and welcome address by CMA Anil B Verma, Chairman of Nagpur Chapter. He shared journey of CMA profession since 1944 till 2021. The session was inaugurated by CMA P V Bhattad, Past President of the Institute.
The guest of honour CMA N R Jankiraman, past chairman of Nagpur Chapter, highlighted about the profession that it has transformed from Cost Accountancy to Cost and Management Accountancy and the importance of Cost & Management Accountancy in the present context the need of professional approach to Cost Management.
CMA Chandrashekar Adawadkar first key note speaker, deliberated about Cost Management for improving product and customer life cycle returns. He highlighted the importance of using Cost Management Maturity Index to help organisations assess it ability to improve cost competitiveness. "Cost management is a very complex process but highly useful for the management to keep its organisation on the path of sustainable profitable growth," He said. CMA should play very active role in improving organisational performance which in turn help Indian economy. The mindset of the company need to change for cost management. best leaders like Tata, Ambani emphasizes on the importance of Cost Management and therefore It becomes necessary to change CMA's image from compliance professionals to value creator. CMA's are best suited for improving efficiency / effectiveness by Six Sigma Techniques, Variance Analysis, Kaizen and implementing multi-dimensional business analysis which can be used for decision making.
CMA Anil Anikhindi, second keynote speaker deliberated that Capital Cost or Revenue Cost is significant to think upon by the industry, even at the close of Industry closing cost is very important.
He further deliberated on management of Finance cost that needs to be controlled through restructuring of funds, and need to look at cost of funds, Cost of Working Capital Funds especially for MSME Sector. Similarly MIS Management also saves cost.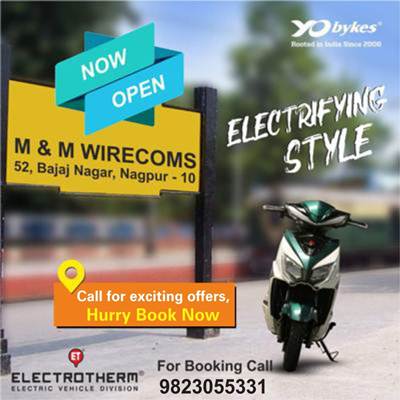 Regular Skill development needs to be taken at various levels in an organisation. Cost Energy Audit is required to be taken to save power cost. He stated that Strategic Cost Management is the essence of organisations, Cost Management through- Waste Management, Technology Based Working, Paperless Offices, Strategic- Cost-Profit- Analysis -Product wise, Customer wise etc. Strategic Cost Planning – Cost Control, Cost Reduction, Contribution Analysis- Product wise, Customer wise etc. BEP Analysis – Company, Division, Plant, Concurrent Cost Review, Cost Benefit Analysis (CBA) of Make or Buy, Process-Re-Engineering Strong MIS (Cost Based).
The program was summed up by CMA Shriram Mahankaliwar, RCM WIRC by emphasizing the time has come for organisations to recognise the contribution that CMA's can make in all areas discussed above and by becoming enabler to make management take right decision based on data analytics and information which is timely, reliable and relevant. CMAs' need to play a very critical role in transforming the Cost Management Practices in India through a more professional approach with knowledge and their expertise.
The event was attended by Senior Cost Accountants, past chairman's of Nagpur chapter, prominently present in the session was CMA Dr. Sreehari Chava, CMA G R Paliwal CMA K M Rao, CMA Suresh Saluja, CMA D Rajarao, CMA Shridhar Phatak, CMA Arun Kumar. CMA Y P Sah, , CMA Anan Sahastrabudhe, CMA kiran Badve, CMA Rachana Dixit, CMA Pankaj Bhusari, CMA Nutan Thakkar, CMA Manikkulkarni Paunikar, CMA Ashok Kumar Behera, CMA Nitin Alshi and other CMA members from across the country in large numbers.
The Virtual program was moderated by CMA Renu Kulkarni and the session was concluded with vote of thanks by CMA V V S Murty, Secretary Nagpur Chapter.