On this day last year, Bollywood lost a versatile actor Sushant Singh Rajput. People close to him termed him as a dreamer who always worked hard to fulfill his dreams.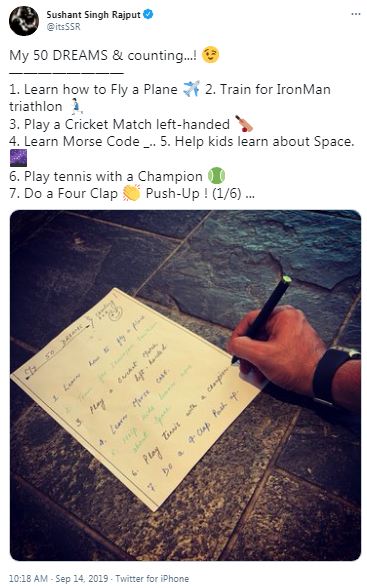 After Sushant Singh Rajput's death last year, a list of 50 dreams of the actor went viral. The list included activities like learning to fly a plane, train for Iron Man Triathlon, play tennis with a champion and more. Sushant had also shared a handwritten list of his 50 dreams in September 2019 on social media, which included his dream to fly.
Sushant Singh Rajput had ticked off some of the activities from his bucket list, but due to his untimely death he couldn't do all the things in the list. The sudden death was a huge shock for his fans, friends and family.