More than 20 containers of vegetable from Wardha district are being exported to Canada and Dubai. Similar efforts will be done for Hinganghat by providing six bogie railway track. The announcement was made by Union Surface Transport Minister Nitin Gadkari here on Thursday.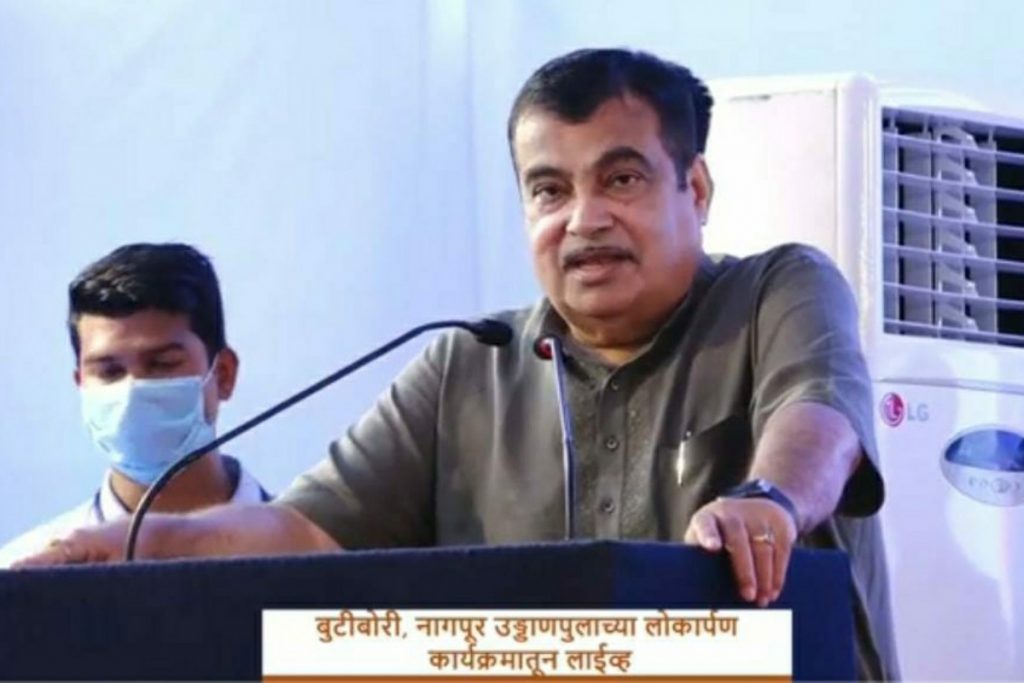 Gadkari inaugurated Flyover on Nagpur-Hyderabad National Highway No. 7. The flyover will help in fast transport from Hinganghat to Hydebarabad. The 1.42 km long flyover at Nandgaon junction will help in easing out transport on the road. The flyover was constructed at the cost of Rs 86 crore. Gadkari inaugurated the flyover. MP from Wardha Ramdas Tadas, District Collector Prerana Deshbhratr were present.
Landscaping under the flyover has been done using paimnt made from cow dung. The paint may be used fopr painting the bridge. Gadkari also stated that Vena river and other  nullahs may be used for water sports for tourists. Excavation of the nullahs and rivers will be carried out.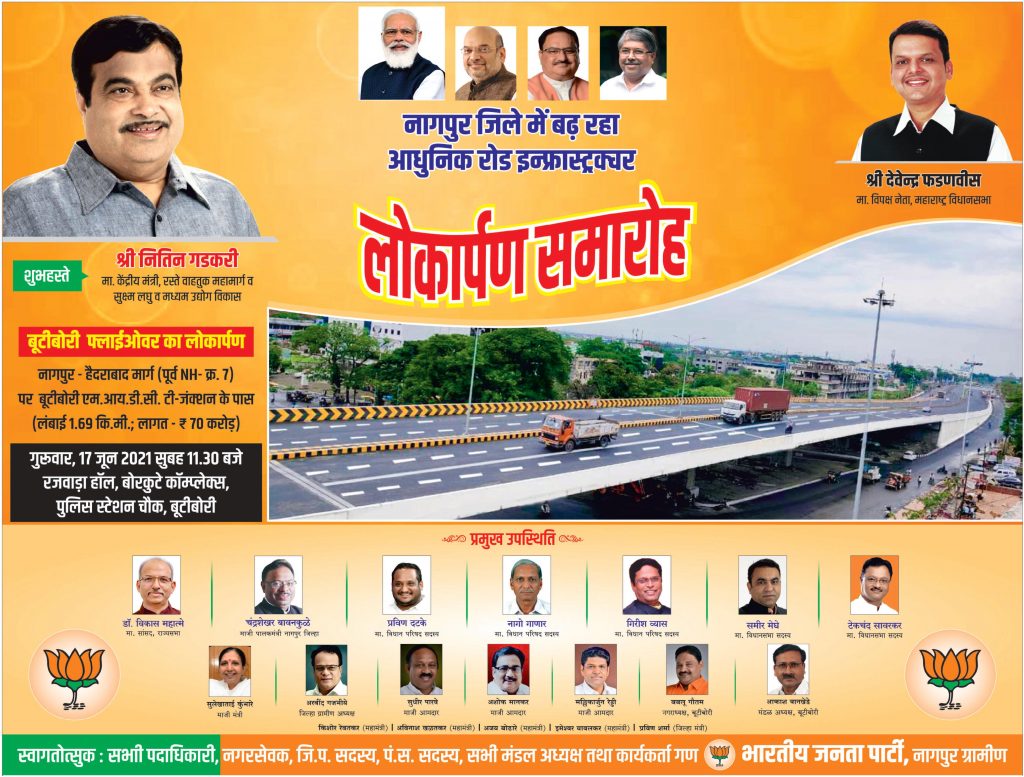 Gadkari also spoke in details about road construction and connectivity of villagesof every village from Butibori-Wardha-Yavatmal-Latur-Tuljapur. Abnout 80,000 saplings will be planted onthis road. He appealed to the members of Hinganghat Marketing Committees and social organisations to participate in tree plantation drive and increase the green cover of the region.
There is no need to remove residential premises for junction at Jaam. Rotary Club has submitted a proposal which can be adopted for the purpose. Gadkari also stated that out of nine projects of road development of Government of India, five have been completed and work on the remaining are in progress.
Wardha district came on global map by producing Remdesivir. Efforts are also being made to manufacfture medicines on Blck Fungus in Wardha. The oxygen plants in the district are capable of handling thepossible next wave of Corona virus. The works worth Rs 315 crore of Wardha –Arvi road, Rs 22 crore on Arvi Bypass, flyover worth Rs 68 crore in Nandgaon,, construction on Vana river worth Rs 45 crore and Wadner-Ajansara road worth Rs 24 crore are nearing completion. He also assured that he will attend function to inaugurate all these projects. The Central Government is making all efforts to reach the villagers with its welfare schemes. With the help of video conferencing it is possible to reach every village and inform them about the developmental works.
Gadkari also appealed to the villagers to follow the Corona protocol and take the vaccine.