Distressed citizens of Shankar Nagar area are facing multiple problems as a football ground is used as a cable bundle warehouse.
To add to the woes illegal parking and excavations have prevented children from playing. The bundle of cables has been placed in the ground without the permission of the municipal administration.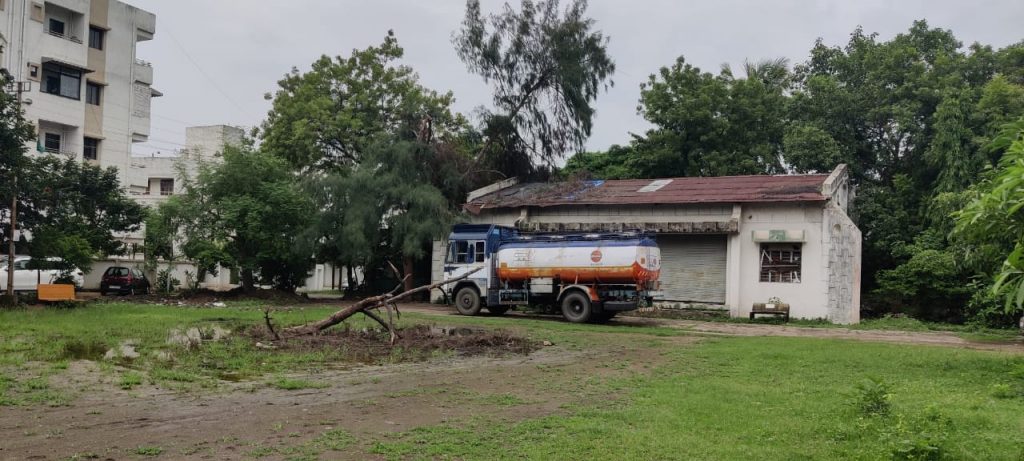 Rajiv Gandhi Panchayati Raj Sanghatan, All India Congress Committee National Convener Advocate Akshay Samarth said that "Due to the poor lighting in the area many are seen drinking alcohol in the dark at night".
"A contractor has excavated the site to lay the underground cable. The excavated soil has been dumped in the ground. Apart from this, the ground is also used as a dumping area. The garbage collection truck collects garbage from the area and dumps the waste on the ground. Even after lodging complaints to the corporation administration from time to time, no action was taken" he added.
"The cultural building on the ground has been illegally occupied," he said.
Adv Samarth demanded that the municipal administration must appoint a security guard to curb the drinking of alcohol at night. Illegal parking should be curtailed. The occupation of the cultural building should be removed. The cable bundles must be removed.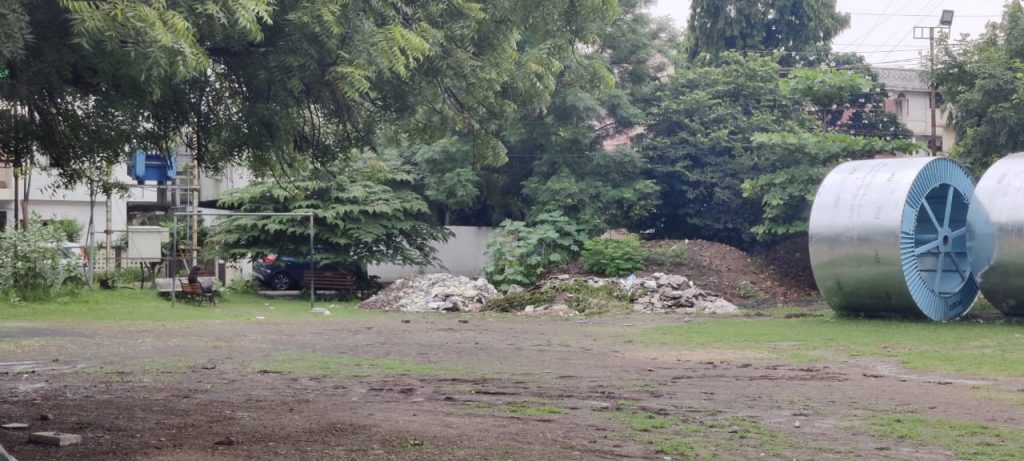 The waste collection center here should be removed. More street lights should be installed in the area, excavation soil should also be removed, they demanded.