Although the steps taken by Nagpur Municipal Corporation in carrying out inspections for control of Dengue and Malaria, little has been done on its own part.
NMC has been threatening of action against residence, if found mosquitoes larvae in coolers, small ponds, ditches created by parking of vehicles etc. However, irregular collection of garbage is a major problem for residents of many localities. The open places marked for public utility, gardens, green gyms can be seen full of garbage. The thick grass cover, weeds have not been removed by the NMC machinery for the last several months. Possibility of reptiles in the grounds is not ruled out.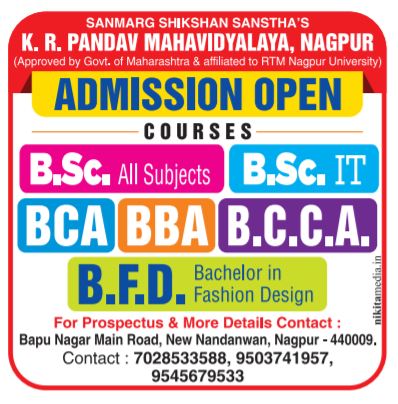 Complaints of people relating to dumping of garbage in open space, ditches created by NMC vehicles, lack of fumigation etc have been pouring in at media offices. They have also alleged that their complaints have fallen on deaf ears of NMC authorities.
Residents of Sonzari Nagar, in Prabhag 30, have complained that NMC authorities have not visited their locality, even when several of them are infected with malaria or dengue.
The construction material left after completion of projects is not removed by NMC.
The ditches created by movement of official heavy vehicles are breeding grounds for the mosquitoes.
The residents have appealed to expedite fumigation to control spread of Dengue, which is posing serious threat after Covid cases have reduced.