VIA Economy & Finance Forum and MSME Forum have jointly organised a panel discussion on session titled on "MSME Sahyog Pro-Bono Services" on Tuesday, 17th August 2021 from 4.00 pm to 6.00 pm at VIA Auditorium, Udyog Bhawan, Civil Lines, Nagpur as well as on virtual platform also.
The eminent panelists will be Atul Grover, Advocate & IP Founder of MSME Sahyog from Chandigarh; Sandeep Chitkara, Management Consultant and IP from Ludhiana; Vijay Usharia, Retired General Manager, Union Bank of India & IP from Indore and Manisha Agrawal, CMA, IP and Registered Valuer for SF&A from Nagpur will guide on this schemes.
MSME-SAHYOG empowers small business owners and entrepreneurs, by providing them with the guidance and support they require towards relieving their stress through best restructuring & reorganization Schemes.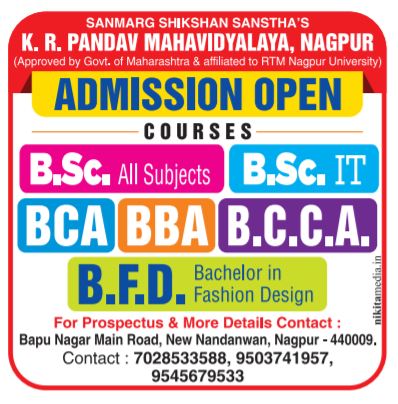 The session will be moderated by Manisha Agrawal
Only the first 50 registered participants will be allowed entry in the VIA Hall because of limitation and prevailing Covid rules. For more details contact VIA Tel : 0712-2554090 / 2561211 / 9922386398
MSMEs may also join on zoom meeting ID https://us02web.zoom.us/j/88615298718 or
Meeting ID: 886 1529 8718
MSMEs, Members of the association, industrialists, professionals, entrepreneurs and interested persons are cordially invited to join the session at VIA or on virtual platform, says a joint press note issued by Rohit Agrawal, Chairman of VIA Economy & Finance Forum and Girish Deodhar, Chairman – VIA MSME Forum.