Nagpur, 16 August 2021 – Vidarbha Rajya Andolan Samiti (VRAS) blamed that Devendra Fadnavis who formed his government in Maharashtra by seeking votes in the name of Vidarbha has deceived the people. Similarly, Energy Minister Dr Nitin Raut has hiked rates of electricity during the pandemic times and his department sent exorbitant bills to consumers who are already in a financial crunch. Thus, Vidarbha Rajya Andolan Samiti on Sunday warned that Former Chief Minister Devendra Fadnavis and Energy Minister Dr Nitin Raut would be banned from entering the entire Vidarbha region.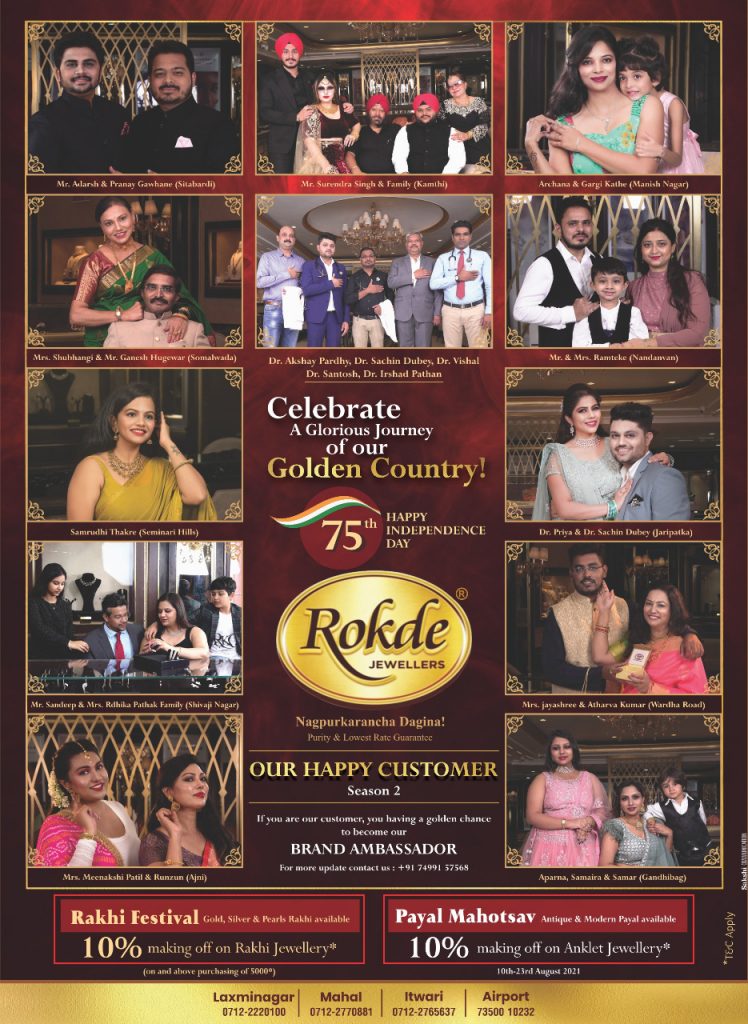 While the entire country was celebrating Independence Day, the activists of Vidarbha State Andolan Samiti in Nagpur went on a one-day fast at Shahid Chowk in Itwari demanding the formation of a separate state of Vidarbha. The Pro-Vidarbha activists have been protesting for the last seven days separate Vidarbha, waiver of electricity bills during the Corona period and withdrawal of petroleum price hike.
The agitation started under the leadership of the Leaders of Samiti Adv. Vamanrao Chatap, Ram Newale, Women's Front President Ranjana Mamarde, and Youth Front President Mukesh Masurkar. On Sunday, a number of activists from Vidarbha gathered at Shahid Chowk and took part in the fasting agitation.
A meeting of office-bearers and activists was held in the afternoon to decide the outline of the second phase of the agitation. The meeting passed resolutions unanimously. Ranjana Mamarde, Colonel Charade, Devidas Lanjewar, Madhusudan Harne, Sudam Rathod, Suyog Nildavasar, Prashant Tagde, Raj Thakur, Yuvraj Uprate, Chetan Umathe, Ajay Kadu, Rajendra Satai, Kapil Itte, Suryabhan Shende, Shafiq Rangrej, Priyanka Divate, Rahul Kharkar, Sanjay Hadole, Shweta Shiraskar, Tattyasaheb Mate, Vasant Kumar Chaurasia, Gopal Chandurkar, Santosh Ramteke, Pradip Deshpande, Gulab Dhande, Arun Munghate, Amita Madavi, Manish Funde and Ramchandra Rokde expressed their views.