VIA Lady Entrepreneurs' Wing conducted a Webinar on "Women Entrepreneurship into Two Topics namely as "The Paradigm Shift" with the Guest speaker Divisional Commissioner, Nagpur Division, Prajakta Verma & "Breaking the glass ceiling" with the Guest Speaker as the Collector & District Magistrate, R Vimala recently under the able chairmanship of Poonam Lala, Chairperson – VIA LEW.
Program taken place by introducing of E-portal i.e. vialewudyojika.com for women entrepreneurs which was established in the year 2020. Madhubala Singh enlightened the use of e-portal.
Poonam Lala, Chairperson, VIA LEW, gave the opening remarks and welcomed Prajakta Verma, Divisional Commissioner, Nagpur Division and R Vimala, Collector & District Magistrate; Suresh Rathi, President – VIA; Dr Suhas Buddhe, Vice President – VIA; and all VIA LEW team. She shared her experience how they taken initiative to make the remarkable growth into business for women entrepreneurs by providing various sessions on financial aspects and many more. She also threw light upon key programs like "Udyojika" & "Industrial Tour" with the help of these ladies grabbed ideas to open their new business ventures confidently in COVID-19 and also the opportunity to get in connect with people. She said inspiring words as "Nari Shakti ke liye koi bhi karya kathin jarur hai par namumkin nhi", as we at LEW have been carrying out the legacy of inspiring lady entrepreneurs by developing a sense of courage, confidence and commitment thereby fulfilling our mission of women empowerment through entrepreneurship.
Anita Rao, Past Chairperson – VIA LEW conducted the proceedings of the program. Suresh Rathi with Poonam Lala given floral welcome to Prajakta Verma & R Vimala.
Suresh Rathi in his welcome address said this is our prime privilege to have such dynamic women with us today. The topics for today's program are the basic need and where these kind speakers are connected with us this is practically possible to implement. He said when these persons are with us everything is possible to achieve under their guidance only need is to bring spark within.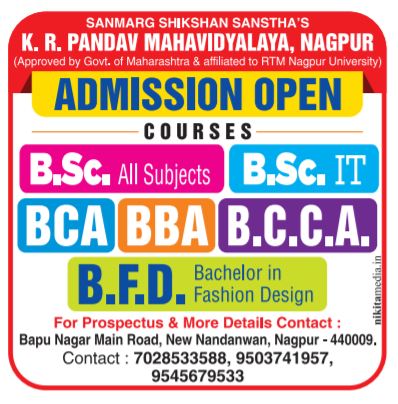 R Vimala started with her speech she mentioned that Prajakta Verma, Divisional Commissioner, Nagpur Division for me it's wonderful to be working with someone, who I really lookup too, and having a women as a force I think that could be the best glass ceiling and this is in the first time of history that any women came in the charge, She was the chief executive officer in Umeed MSRLL were she work very closely with rural women's for 4 yrs and she said am having dream to see those women working with industrial sector and I am very happy to see that it become possible to do so.
She expressed her views on Naari Shakti as people seeing them as shraddha but we have to come up from all this and many time we see women as Damage Controller  most of the cases and most of the time and it has not been recognized that she is a force to deccan and now slowly we are understanding that we are breaking the glass ceiling and we are there as a force to deccan with. She shared her experience of working under the Umeed MSRLL project for the first time with rural women.
With the span of time about 50lakh of women joined this organization and out of them 18lakhs of women became successful farmers. In COVID-19 working on sustainable agriculture, pesticides free food chemical free and in pandemic of COVID-19 about Rupees 60 crore of vegetables was sold out by women's. Further she told about the Nutrileyhood gardens also developed in COVID-19 pandemic were about 2 lakhs of new families joined this ventures for which the project Umeed MSRLL awarded with the very prestigious award as "Arun Bongilwal Public Service Excellence Award".
When we talk about the growth of our Nation if 50% of population is not with us then we cannot say as our nation is successful were as 50% of the women who are there have to be part of growth as budding entrepreneurship without their support we cannot go forward. Further adding she said not to think down for business of pickle and papad because with spices life get boring so instead we need to think how we can scale up this with good market reputation and standardization as most of the times women faces problem like how to really grow and that is perhaps the biggest challenge for any women to break glass ceiling.
Gender balance is very important in entrepreneurship and by sharing some real incident form one of the program named "RaanBhajiUtsav" were she had discussion with some of the women farmers and thought that they are more deserving to be the good entrepreneurs and should get felicitated because it is very important to grow. She also told the importance of financial freedom is also one cause who stops from breaking of the ceiling because Money not get available easily because they don't know how to prepare proposal for loan i.e. planning to take course to simplify the things and make some standardization for viable proposal. To break any glass ceiling four mantras need to be learn i.e. leadership, time management, finance & risk and Human Resources Management. In COVID-19 all MSRLL women prepared masks and nearly 12 crore of business taken place.
Prajakta Verma appreciated the VIA LEW team who have been working since the last 25 years for the welfare of women entrepreneurs. Later she shared her experience how she cleared her IAS exams by doing lot of hard work and also told the fair judgment happing in this cedar without any gender discrimination or week and strong. The role of government in giving the fair, safe, secure ecosystem secure society with law n orders for women entrepreneurs, my role to reduce this risk like rape or women harassment etc. Our society is the land of contracts she given the example of Rani Rampaland PV Sindhu but on the other side we see that women are assaulted but Same time we having the country of possibility by providing appropriate nurturing, guidance, support. Our Role are to create more successful & budding women entrepreneurs. She also given example of Jyotiba Fule, who work out of home with the male support. Some of my experience of seeing Sarpanch women who not getting permission to work alone, to take risk ,to make mistakes and work with confidence as they are underestimate by their families but without bringing any revolution nothing is possible. So our job is to find Diamonds from the Dust. She said we have to create better surrounding to create The Paradigm Shift or breaking of the glass ceiling. By saying this she expressed her gratitude to VIA LEW and looking forward for more such programs.
Dr Suhas Buddhe expressed his vision. Anita Rao conducted the program in grand manner.VIA LEW Advisory committee members namely Sarla Kamdar, Prafullata Rode, Madhubala Singh, Sarita Pawar, Immediate Past President Manisha Bawankar, Past Presidents Saeeda Haque, Chitra Parate, Y Ramani, Neelam Bowade, Anjali Gupta, Vandana Sharma, Shachi Mallick, Reeta Lanjewar, Vice Chairpersons, Indu Kshirsagar, Shikha Khare, Treasurer Yogita Deshmukh, PRO Poonam Gupta, EC Member Sania Ramchandani included in large number of participants and a large number on Zoom & facebook. Rashmi Kulkarni, Secretary, VIA LEW proposed vote of thanks.