Indian Meteorological Department (IMD) had predicted moderate to heavy rainfall from August 17 to August 21 in Vidarbha which will likely to reduce the rainfall deficit in the region.
Much anticipated low pressure area is likely to form shortly over north-west Bay of Bengal (BoB).
A cyclonic circulation is persisting over northwest and adjoining west central BoB extending up to middle layers of troposphere.
This weather system will quickly become well marked and also cross Odisha coast
after formation. The low pressure will travel
across Vidarbha, Odisha, Chhattisgarh, Madhya Pradesh and Uttar Pradesh, said Skyment Weather in a press release.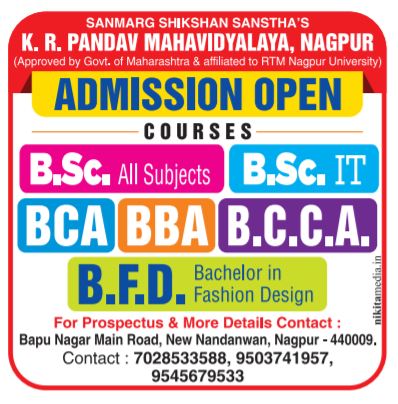 The long dry spell that started from the last week of July in Vidarbha finally got over on Monday evening when city received rains. The rainfall reduced the humidity level in the late evening.
Due to the dry spell in last many days, the maximum temperature in all over Vidarbha has increased.
On Monday, Akola recorded the highest maximum temperature with 35.3 degree Celsius. Amravati (33.6 degree Celsius), Nagpur (33.2 degree Celsius), Bramhapuri (33.3 degree Celsius), Chandrapur (32.8 degree Celsius), Gondia (32.5 degree Celsius) and Yavatmal (32.2 degree Celsius) also experienced above normal maximum temperature by 2-4 degree Celsius.
In last 24 hours, Amravati (1mm), Buldhana (5 mm), Bramhapuri (7 mm),
Gadchiroli (2 mm) and Gondia (0.2 mm) received light showers. On Monday, the relative humidity all overVidarbha was on higher side.