"Paediatric ophthalmology is a sub-speciality of ophthalmology concerned with eye diseases, visual development, and vision care in children" said Dr Jyoti Acharya (MS. Ophthalmology, FPOS) a consultant in Paediatric Ophthalmology at Mure Memorial Hospital (MMH).
Speaking to The Live Nagpur, Dr Jyoti explained the significance of Paediatric ophthalmologists. "Paediatric ophthalmologists focus on the development of the visual system and the various diseases that disrupt visual development in children" she said.
"Paediatric ophthalmologists have expertise in managing the various ocular diseases that affect children and are qualified to perform complex eye surgery as well as to manage children's eye problems using glasses and medications" she explained.
Dr Jyoti said "apart from regular eye surgeries I deal with childhood eye problems. We are trained in finding solutions related to vision problems in children even though they cannot express themselves".
Children experience a variety of eye problems, many quite distinct from adult eye diseases. Paediatric ophthalmologists are specially trained to manage the problems.
"As a part of government programme MMH organizes special eye screening camps for children in schools to address the rising problems related to eye among children at an early age" she said.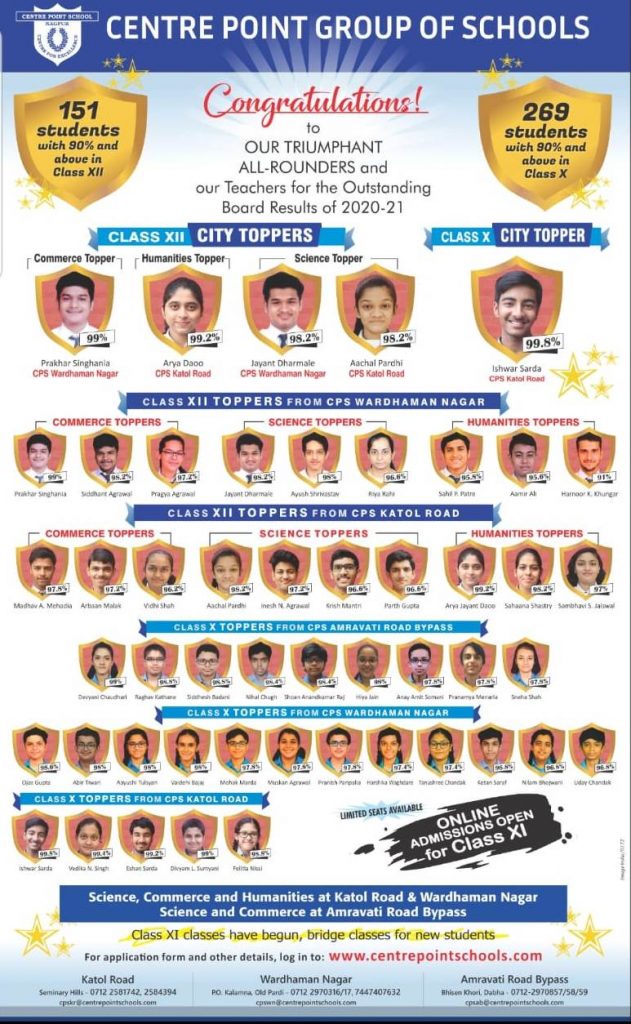 "During our training we are taught a technique called Retinoscopy (Ret) to obtain an objective measurement of the refractive error of a patient's eyes. In this, we use Retinoscope to shine light into the patient's eye and observes the reflection (reflex) off the patient's retina. While moving the streak or spot of light across the pupil the examiner observes the relative movement of the reflex to "neutralize" the reflex" she explained.
Apart from this, there are many children who suffer from congenital cataract she said.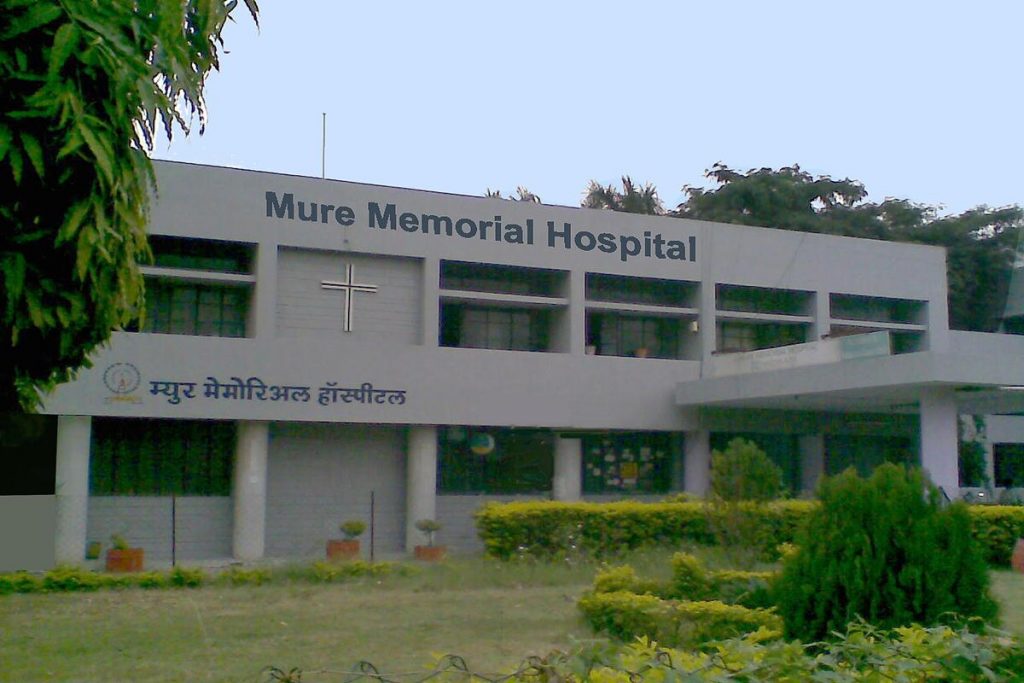 "Congenital cataract is a clouding of the lens of the eye that is present at birth. The lens of the eye is normally clear. It focuses light that comes into the eye onto the retina. Depending on the density and location of the opacification, congenital cataracts may need to be removed by cataract surgery while the child is still an infant to enable normal vision development and prevent amblyopia and even blindness" Dr Jyoti said.
"It is also found that many children suffer from Lazy eye (Amblyopia). We have to identify such children and treat them as well. In this reduced vision in one eye caused by abnormal visual development early in life".
With timely supervision and treatment it can be treated by patching therapy" she added.
"Another common problem which is seen among children and adult is Nearsightedness (Myopia). It occurs when the shape of your eye causes light rays to bend (refract) incorrectly, focusing images in front of your retina instead of on your retina".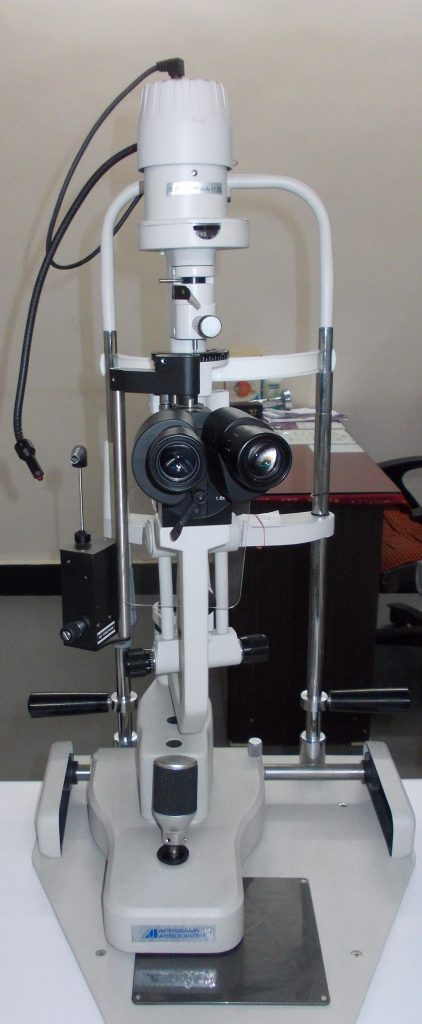 Dr Jyoti added that "by the year 2050 Myopia will be a major problem as we are going towards Myopia pandemic".
"We have to assume that every other child will be myopic and have to take measures as soon as possible" she added.
Breaking the myth she said that many believe that if they use reading glasses regularly their vision will improve with time but this is not true we can only delay the process but not prevent it from happening".
MMH has new high-tech machines, fully functional equipment, Operation Theater used in eye check-up and eye surgery.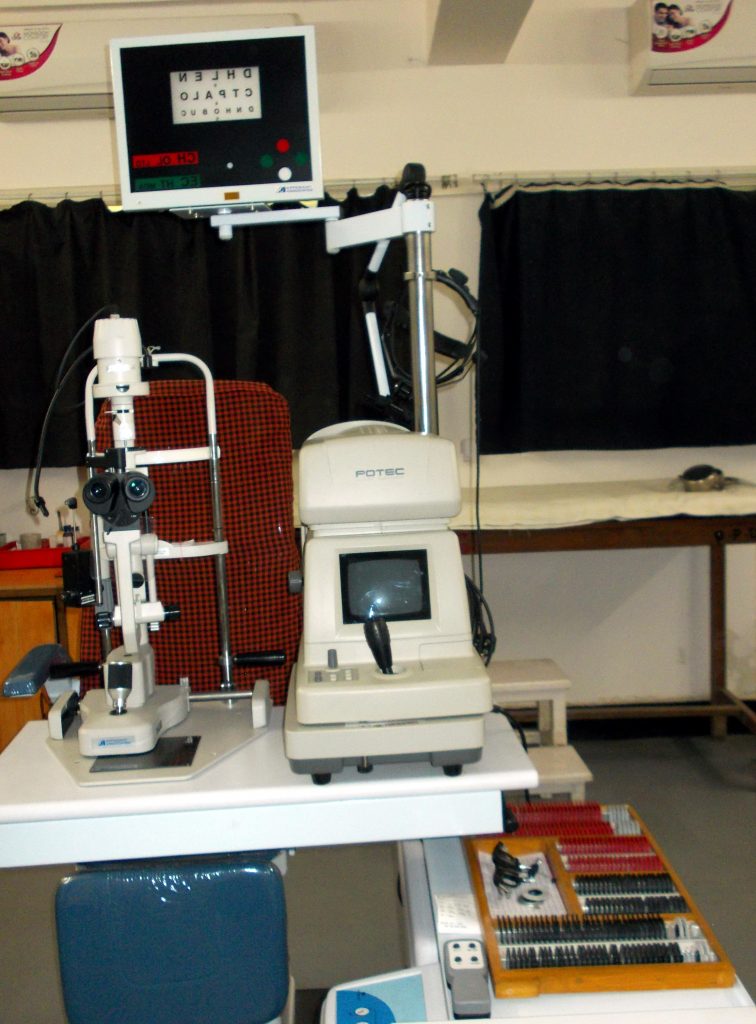 MMH has a team of specialized doctors, nurses, and medical staff with high-end technological machinery used in operation and treatment.
It has 24 hours emergency services, four well-equipped Operation Theater, 9-bedded ICU & ICCU, 24 hours Pathology with facilities of Biochemistry, Microbiology, Cytology, and 24 hours Pharmacy.