Indira Gandhi National Open University (IGNOU) offers various programmes in multiple subjects. All the Degrees awarded by IGNOU are recognised by UGC, Association of Indian Universities and concerned regulatory bodies.
In a press meet, Dr. P. Sivaswaroop, Regional Director of IGNOU Nagpur Regional Centre informed that recently, IGNOU has revised its MBA and MCA programmes as per AICTE guidelines. For MBA, any graduate (minimum three years) with at least 50% marks (45% marks in case of candidates belonging to reserved categories) can apply directly (without Entrance Test) in the ONLINE PORTAL https://ignouadmission.samarth.edu.in on or before 30 th September 2021.
There will be 28 courses in two years (4 semesters). Total programme fee is Rs.58,000/- with Rs.14,000/- in I, II and IV semesters and Rs.16,000/- in IIIrd Semester. In addition one can take direct admission to one year Post Graduate Diploma in Marketing Management, Financial Management, Human Resource Management and Operations Management.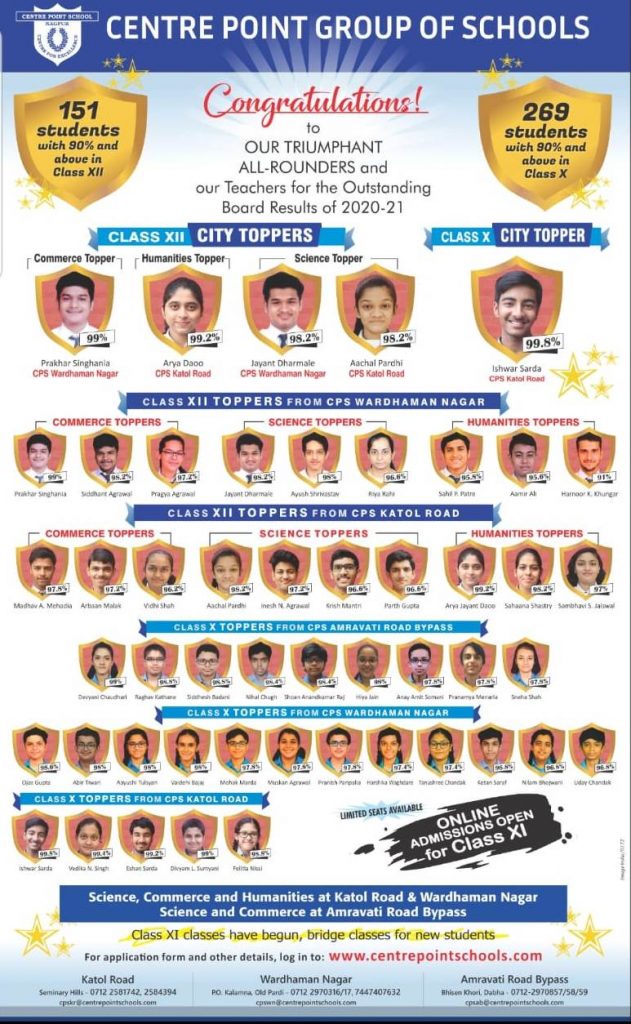 He said that IGNOU also offers MBA Banking and Finance as a specialisation for those working in Bank and Financial sectors. Dr. Sivaswaroop further added that IGNOU is also offering AICTE approved MCA programme, revised as per AICTE guidelines. It is 2 years PG Degree for candidates with BCA, B.Sc. (Computer Science or IT) or B.Tech. (Computer Science) with 50% marks (45% marks in case candidate belonging to reserved categories). For all other Graduates with Mathematics at 10+2 level or graduation level will have to successfully complete One year PGDCA of IGNOU to join 2 years MCA programme. Non- Mathematics students can also opt for BCS-12 bridge course and complete PGDCA.
The Regional Director explained the employability enhancement courses offered by IGNOU. He said that IGNOU is offering several foreign language courses like French, German, Japanese, Russian, Korean and Spanish. They are certificate programmes of Six months duration with 10+2 eligibility. Any graduate or Post Graduate (Technical/Professional or normal) can simultaneously pursue these courses to improve their employability in multinational companies. It is reported that the Tamilnadu Government has made it mandatory for engineering students to learn foreign languages.
All Admissions are ONLINE https://ignouadmission.samarth.edu.in and last date is 15 th September 2021.