To mark the National Nutrition Month, C.P. & Berar E.S. College in collaboration with Dayanand Arya Kanya Mahavidyalaya & Nabira Mahavidyalaya, Katol organized a 7 day student development workshop on "Career Path in Nutrition, Food Safety and Wellness"
The Workshop was held from September 15 to 21 through Zoom App.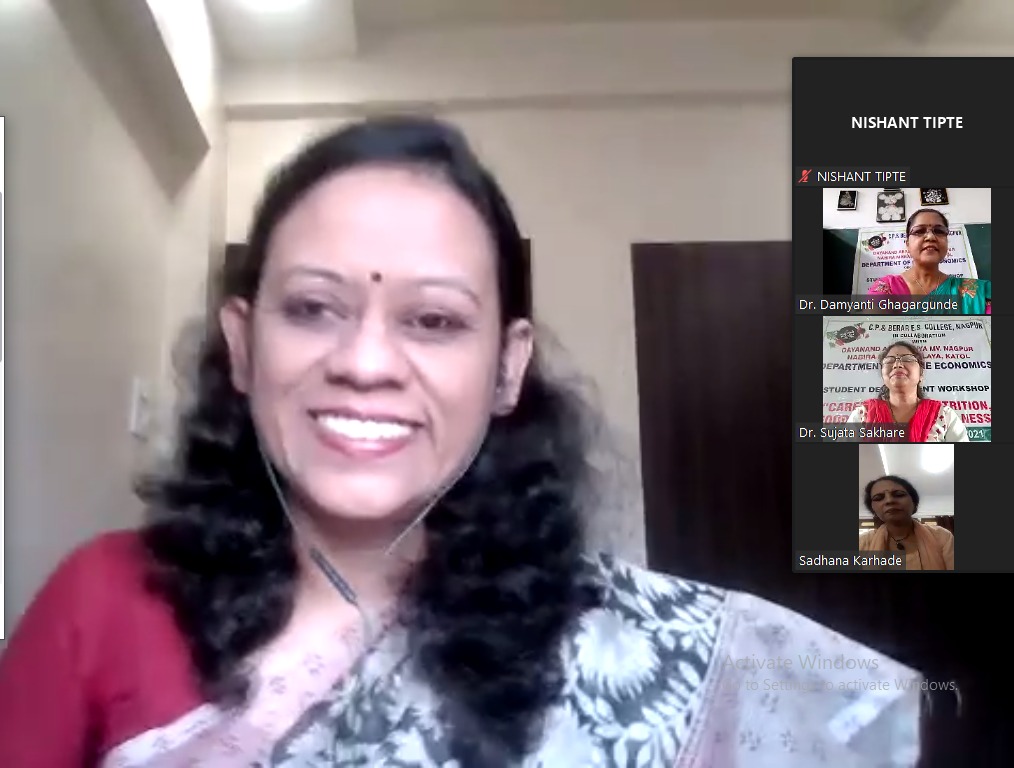 Meghna Pandit, Assistant Professor Dharampeth M.P. Deo Memorial Science College, Founder & Consultant, NUTRIgood was the key speaker of the workshop. The expert engaged with the students for three days and gave exhaustive insights on various topics like 'Health & Nutrition Awareness for Adolescent Girls', 'Food Safety, Food Spoilage & Food storage' and 'Food Preservation & Food Adulteration'. She explained the concepts through pictorial presentations, videos and live demonstrations. She also guided the students on the various career opportunities in the field of Nutrition and Food Safety.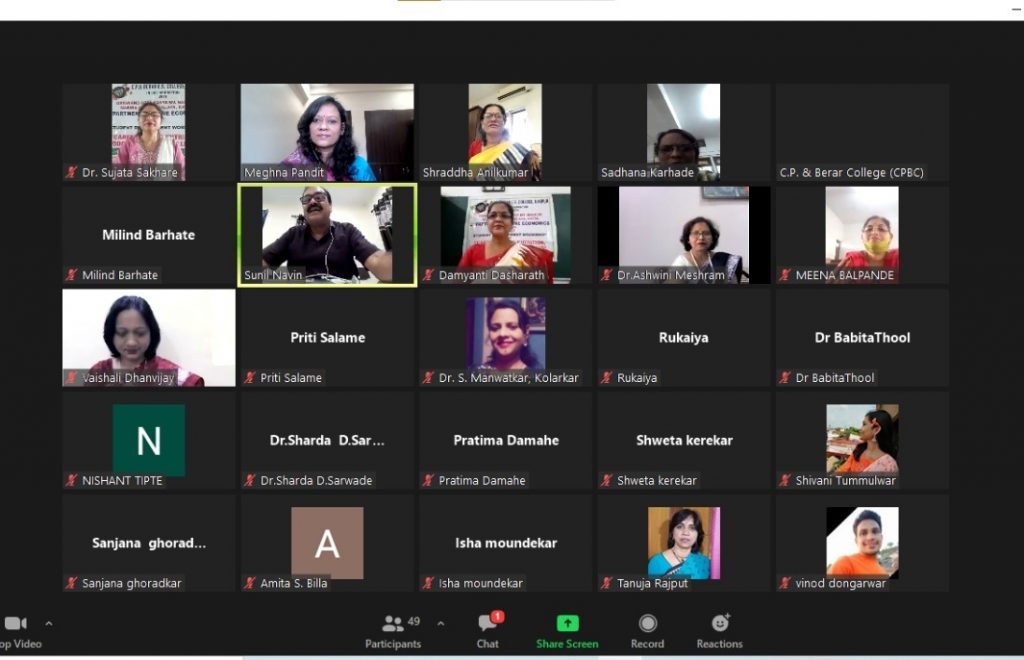 Other renowned speakers also addressed the students in the 7 day workshop. Dr. Sadhana Karhade HOD Home Economics Dept. V.M.V College, Nagpur addressed the students on topic 'Diet Quality and Nutritional Status of adolescent girl'. Dr. Vaishali Dhanvijay Professor, HOD Home Science dept. Sant Gadge Baba Amravati University Amravati spoke of topic 'Antioxidant -Boost your immune system'. Dr. Gokula Bhalerao HOD Home Economics dept. S.S. Girls College, Gondia shared light on 'Role of nutrition in sports'. Dr. Ashwini Meshram Assistant Professor LAD & Smt R. P. College, Nagpur delivered a lecture on 'Nutrition Counselling and awareness programme'.
The programme was successfully conducted through the efforts of convener Prof. Prerana Ratnaparkhi, HOD Home Economics Dept. C.P. & BERAR College, Nagpur along with Dr. Sujata Sakhare HOD Home Economics dept. Dayanand Arya Kanya MV. Nagpur, Dr. Damayanti Ghagargunde HOD Home Economics Dept Nabira Mahavidyalay, Katol.
Dr. Milind Barhate, Principal, C.P. & Berar E.S. College, Dr. Shraddha Anilkumar, Principal, Dayanand Arya Kanya Mahavidyalaya & Dr. Sunil Kumar Navin, Principal, Nabira Mahavidyalaya, Katol appreciated the efforts of the organising committee.
More than 250 students benefitted by the workshop.