Vidarbha Industries Association (VIA) and Nag Vidarbha Chamber of Commerce (NVCC) jointly organised a Session on "Motivating TRADERS to become MANUFACTURERS under Atmanirbhar Bharat" at VIA Auditorium as well as on virtual platform.
Shri Suresh Rathi, President VIA, in his inaugural address briefed about VIA and said this session is beneficial for traders' second generation as well as for startups, who want to become manufacturers. Globally as the technology is changing very fast and the young generation is adopting this technology and technology user friendly. VIA is always available for extending its helping hands and Government machineries are very positive and also assisting Traders how one should take advantage of Government schemes. He further said our expert faculty will guide them on Packaging, Govt Schemes and ways for becoming manufacturers.
Ashwin Mehadia, President NVCC said today's topic, this is a very good opportunity for traders, who want to become manufacturers and the Govt is also helping us, explaining the Govt Schemes. Now the second generation is not coming to their own business and online business is flourishing very fast and the second generation want to become employees instead of job providers. We should come forward and become entrepreneurs. Now women are multi-tasking at home and workplaces, we see them as human resources who are competent and managing things very aptly. As Modi Govt also came up with various opportunities for MSMEs and industries benefit schemes for Atmanirbhar Bharat.
CA Girish Deodhar started the session by appreciating the efforts of both VIA as well as NVCC, who have come together to helping the aspiring entrepreneurs and traders to become the manufacturers. He also informed about Nagpur City and advantages for traders. Nagpur has been an important center of Trade and Commerce. Nagpur boosts of being home to some of the most well-known brands and businesses. Nagpur is the 9th most competitive city and 8th highest consuming city of the country. Nagpur finds its mention in the New York Times as the fastest growing city in its category.
He further informed about VIA, who is playing the role of catalyst between industries and educational /research institutes for optimum utilization of knowledge and skill. Encouraging industrialists from India and abroad to establish units of Vidarbha. Updating members on various issues related to trade, commerce and industry and providing facilities for exchange of information and opinion of interest to the industry.
He advised the participants that for setting up of any manufacturing unit, initially aspirant will face lots of difficulties in setting of any manufacturing unit and never give up attitude and assessing the "Golden Sixer" 5W's and 1H i.e. What, Why, When, Where, Who / Whom & How will help him/her to go through proper rout. He also explained about SWOT Analysis by utilizing his strengths, converting his failures, weaknesses, threats into opportunities and cleared the doubts of traders.
He explained about MSME and revised MSME classification w.e.f. 01.07.2020. The Turnover with respect to Exports will not be counted in the limits of Turnover for any category of MSME Units, whether micro, small or medium, benefits of registering manufacturers, additional incentives for strengthening.
He explained the quantum of incentives for new unit under PSI 2019 and Nagpur comes under D+ area and units will take benefits under Package Scheme of Incentives (PSI) 2019 i.e. Industrial Promotion Subsidy (GST Subsidy), Interest Subsidy @ 5%, Exemption from Electricity Duty, Stamp Duty Exemption and Power Tariff Subsidy.
If we consider Manufacturing units in Vidarbha Zone where raw materials are plenty and easily available near to your unit or easy to sell their products in the market. Eligible subsidy of 80% of 500.00 Lacs i.e. 400.00 lacs for 10 years i.e. 40.00 lacs for one year. This 40.00 lacs subsidy per year will comprise of 100% SGST Refund, 5% Interest subsidy and Rs.1/2 Power Subsidy.
He advised the participants that sectors of feasible projects in our Vidarbha region are Agri Input & Food Processing, Paper, Plastics & Packaging Industry, Textile & Cotton Processing Industry, Chemical & Pharma Industry, Defence Industry, Electronics & Electrical Industry, Energy, Coal & Mining sector, Environmental Engineering Industry, Furniture industry, IT & ITES, Steel Industry, Logistics & Warehousing, Service Industries, etc.
Second speaker, Shri Ashok Dharmadhikari, Joint Director of Industries, Nagpur said Entrepreneurship Development is the mandate of DIC and first generation entrepreneurs and traders already entrepreneurs and started their business. He said in trading, risk is less which requires less capital and only selling their products in the market. MSME is that type of sector, which requires less capital and generates huge employment, Government is also encouraging aspirants/startups and also giving subsidies from time to time to manufacturing units for long term sustainability of industry.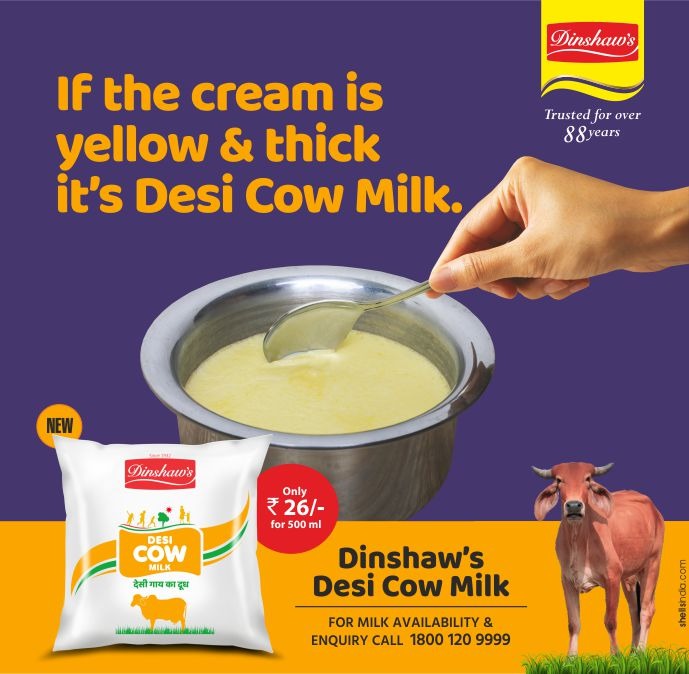 He further informed about the Cluster Development Scheme like the Garment Cluster in our city near about 1500 units associated with this and working in ethnic/ladies wears and using the latest technology instead of old technology. Common Facility Centre (CFC) is also providing facilities to units to utilize and work done from this centre and enhancing their skill level. It is also an opportunity for MSMEs or existing units to upgrade their technology. He also explained about Aggarbatti Clusters in our city.
Anita Rao, Jt Secretary – VIA, made an opening remark, conducted the proceedings and also introduced the guest speakers, CA Girish Deodhar and Ashok Dharmadhikari, Joint Director of Industries, Nagpur region. Ashwin Mehadia, President – NVCC gave a floral bouquet to CA Girish Deodhar and Ramavatar Totla, Secretary – NVCC to Ashok Dharmadhikari.
The Q&A Session was moderated by Mahesh Kukdeja, Project Coordinator and raised common issues of traders being faced at initial phase i.e. for availability of raw materials for production, where to sell their products and how to get Govt facilities and requested VIA to guide our traders on these.
Ramavatar Totla, Secretary – NVCC summed up the session and said interested traders should come forward and take advantage and very lucidly guided the participants and also proposed a formal vote of thanks.
The session was largely attended by the Trading community on Zoom as well as Facebook.
(Photo L to R) :
Anita Rao, Girish Deodhar, Ashok Dharmadhikari, Suresh Rathi, Ashwin Mehadia, Ramavatar Totla and Mahesh Kukdeja