Alert Sarpanch of Gumthala village near Kamptee saved the life of a pangolin, which comes under the category of Schedule I of Wildlife Protection Act, that was about to be burnt by some villagers around 11.40 last night.
It is reported that the Sarpanch Pranjal Wagh heard some noise of the villagers at the outskirts of the village in the night and reached the spot to check what was happening. He found that a group of around ten villagers had caught the pangolin and made arrangements to burn the wild animal. He tried to desist them from doing so but ultimately he entered into the heated exchange of words with them and called volunteers of Wildlife Welfare Society.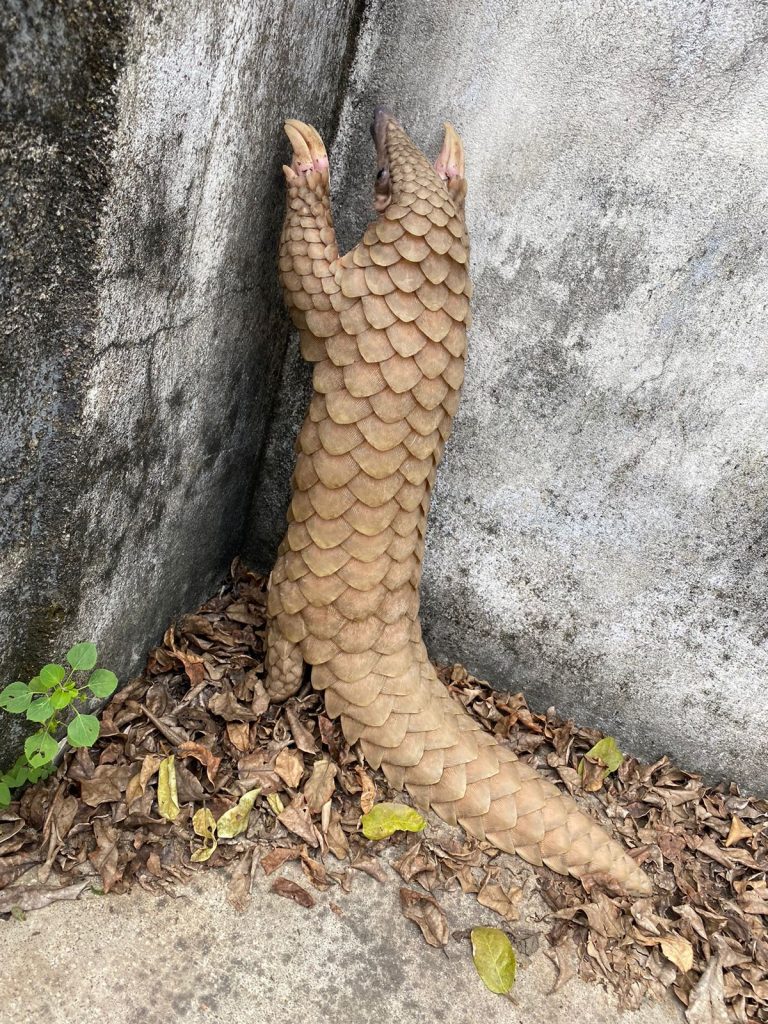 Immediately, the volunteers including Prashant Borkar, Aakash Daf and Pratik Dhawad reached the spot and handled the situation carefully by pacifying the villagers to rescue the pangolin. They then carried the wild animal along with them and returned it to the concerned authorities of Transit Treatment Centre at Seminary Hills here on Wednesday morning.
It may be mentioned here that smuggling cases of pangolin scales are increasing all over Maharashtra. Pangolin is on the verge of extinction because of continuous poaching cases. When asked asd to why the villagers were burning it despite the animal having medicinal qualities, a volunteer replied that the villagers might not know about the qualities and hence they were burning the animal.