Manganese Ore India Limited (MOIL) is exploring business opportunity in other States rich in manganese resources with a view to raising production, said Ram Chandra Prasad Singh, the Union Minister for Steel, today.
He was addressing a press conference held at Le Meredien at Khapri after inaugural function organised by MOIL.
Singh said that the company was exploring possibilities in Rajasthan, Madhya Pradesh, chhattisgarh, Gujarat, which are rich in nanganese ore resources. After making verification the company would sign the Memorandum of Understanding with a veiw to increasing the production. MOIL is the largest producer of manganese ore in the country and operates 11 mines, including 7 underground in Maharashtra and Balaghat in MP. The company holds 34 per cent of manganese ore reserves of the country and is contributing 45 per cent of the dimestic production. It has a vision to double the production to 25 lakh MT by 2027-25, the minister pointed out.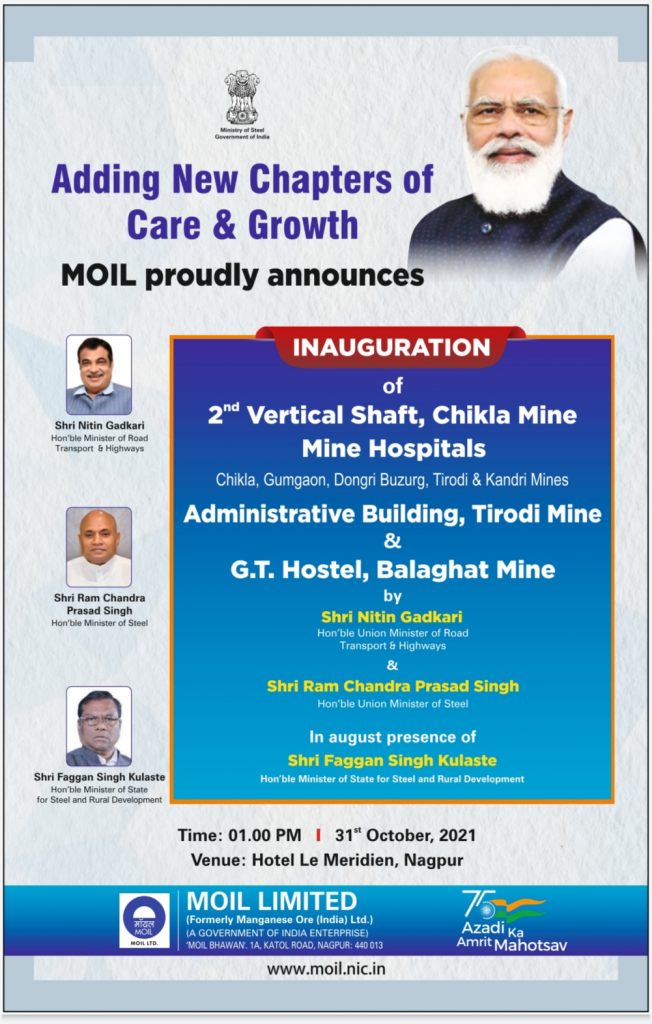 The country imports 60 per cent ore and hence stress is being given on incresing the production not only to meet domestic requirements but also to export it said Singh.
To a question on the agitation by tribals at Surjagad for getting financial benefits, the minister replied that that as per the policy interests of the locals had to be preserved. The authorities would negotiate with them and think of their suggestions, he addedMOIL has adequate funds to take up future projects, Singh mentioned.
MP Dr Vikas Mahatme and Mukund Chaudhari, CMD of MOIL, were present in the press conference.