The schools in Nagpur experienced the usual enthusiasm of small children, after a long gap of over one and half years. The schools from Standard – I to VII reopened on Thursday.
The teachers welcomed their students by presenting flowers. The bloom on the children's face lit large, as they got opportunity to meet their old friends and also make new ones. Classes in 1069 schools, including 116 of Nagpur Municipal Corporation started on Thursday morning. The parents, who had to drop their wards, too heaved a sigh of relief. The gathering in the ground before entering the respective classrooms, was new experience for the children.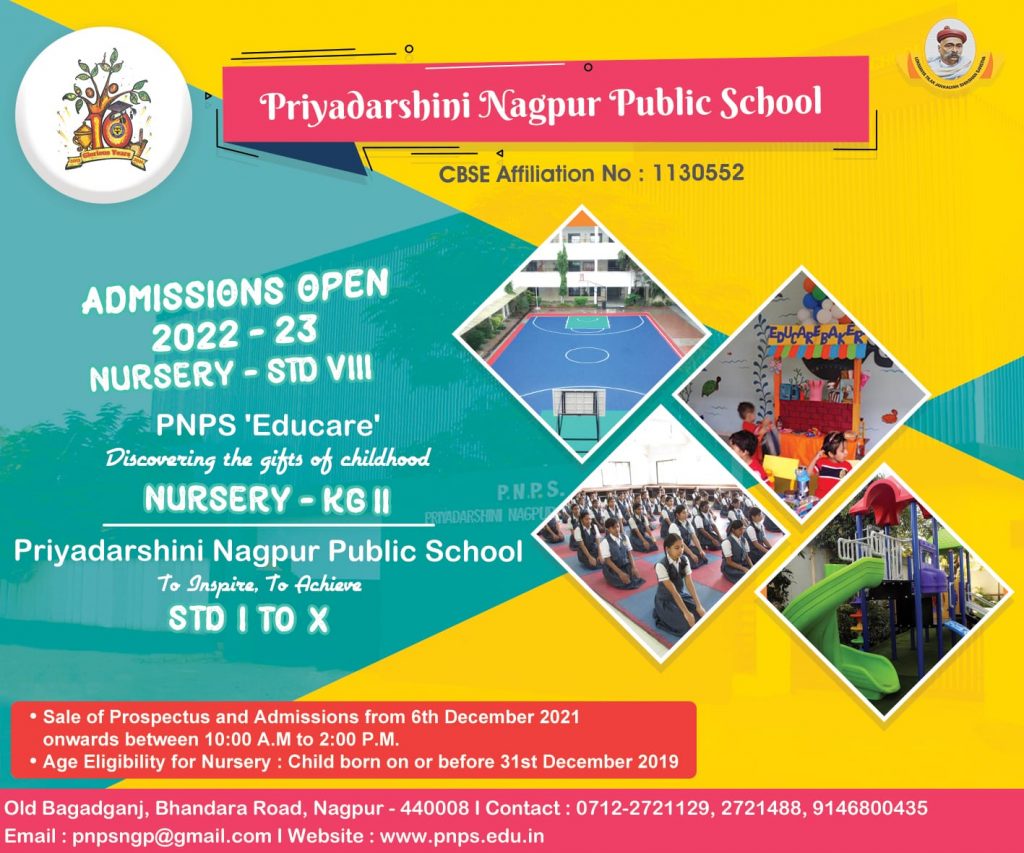 As instructed the staff started measuring temperature of each of the student. A better form of discipline was seen in the schools, as the students promptly maintained distance, washed their hands, used sanitizers. The parents, however, were seen not following those rules meticulously.
The authorities from NMC welcomed the students in some schools.
In most of the schools, the students were informed about the importance of following the Corona rules. The schools have been instructed to follow the rules.