Considering the potential danger of Omicron virus, an independent room with all facilities including oxygen should be started at the Government Medical College & Hospital (GMCH) and Indira Gandhi Government Medical College (Mayo Hospital) instructed Guardian Minister for Nagpur district, Dr. Nitin Raut on Monday.
This decision was taken in a joint meeting held at Divisional Commissioner's Office where all senior officials, heads of government medical colleges and representatives of the Divisional Task Force were present.
As the Omicron cases are rapidly increasing in England and in India, the health system of Orange City needs to be made more efficient by providing required facilities to the patients.
Recently, about 750 travellers from outside arrived in the city and hence NMC should investigate and test all the travellers as soon as possible to check spread of the virus, Dr Raut said.
In a meeting, the task force informed that vaccinated citizens were less likely to be exposed to Omicron. Therefore, it is important to speed up vaccination campaign. The first dose is 100 percent complete in urban areas and 90 percent in rural areas. Dr Raut directed officials to complete second dose of vaccination in the next ten days.
Set check up ward for Post-Covid patients in GMCH
Expressing the need for checking and guiding post-Covid patients, the Guardian Minister said that a separate room should be set up in the GMCH for such patients and they should be provided information about diet and health.
Provide immediate financial assistance
Immediate action should be taken to provide financial assistance of Rs. 50,000 to those who lost their closed ones in Covid. The district administration has received more than 8,000 applications for financial assistance, of which 6,500 are from urban areas and the rest from rural areas. He also suggested that special staff should be hired at ward level as well as tehsil office level for filling online applications.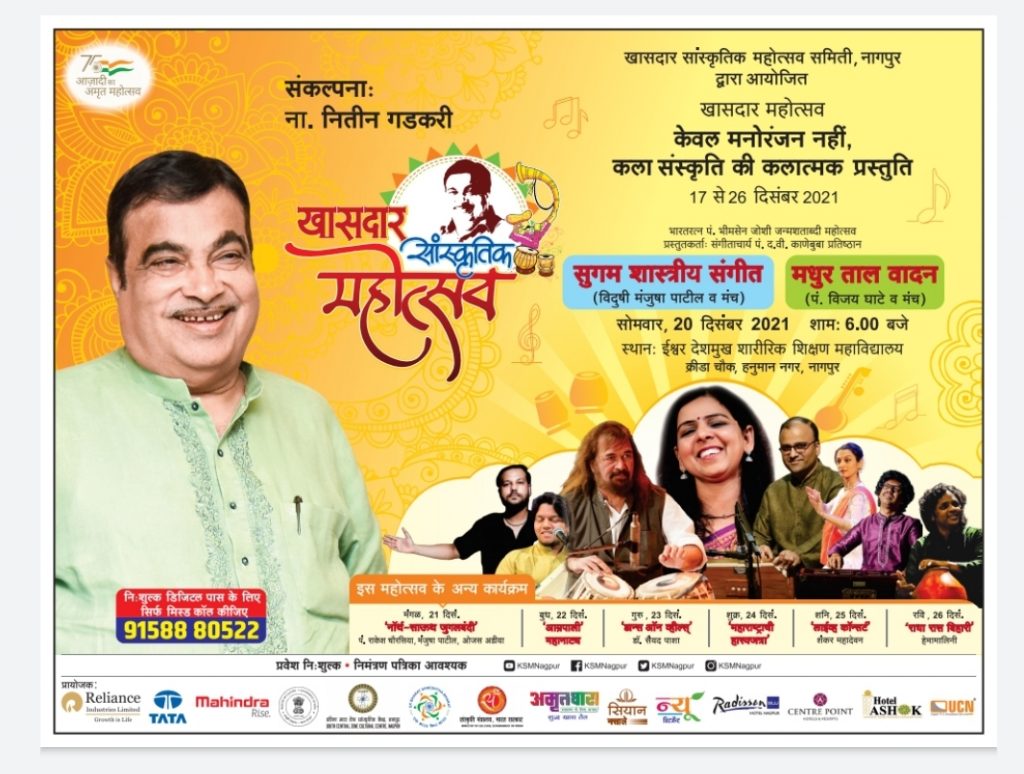 Form task force consisting of paediatricians
A task force consisting of paediatricians should be formed immediately to prevent the threat of Omicron virus. Paediatricians in the district should be provided guidance and information on treatment methods, he added.
Low key celebrations of festivals should be encouraged
Low-key celebrations in the district for Christmas and New Year should be done to prevent the spread of coronavirus. Also, the Covid protocol should be strictly adhered to, he pointed out.
Prajakta Lawangare-Verma, Divisional Commissioner, and Vimla R, District Collector, gave information about arrangements being made to tackle the patients. Dr Milind Bhursundi and Dr Sarnaik spoke on the present situation about Omicron varient.
On the occasion, Dr Nitin Raut felicitated Dr Vaishali Shelgaonkar of IGGMC for getting Covid Yoddha award on behalf of Critical Care Society, New Delhi, in appreciation of her valuable services for Covid patients in the hospital. Nagpur Municipal Corporation has appointed her on the Covid Grievances Committee.