Nagpur on Tuesday woke up to a thick blanket of fog. Regional Meteorological Centre Nagpur has issued an orange alert for Nagpur, Wardha, Bhandra, and Gondia while yellow alert has been issued for Chandrapur on December 28.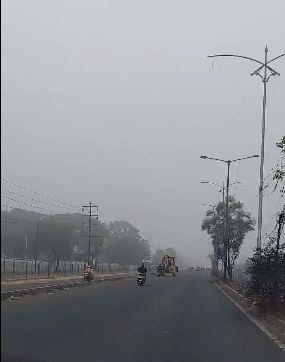 The meteorological department has warned of rains in Nagpur and Vidarbha today and tomorrow. According to the update many region will receive thunder and lightning in Vidarbha. There is a possibility of hail in sparse places.
The meteorological department has forecast moderate rains in sparse places on December 30. As the weather cooled down on Monday evening it is expected to get cold if it rains.