Dayashankar Tiwari presented his one-year report as Mayor, noting that despite much time spent dealing with health emergencies, the performance was satisfactory, with many innovative concepts established in the Nagpur Municipal Corporation (NMC). Overall, the period was difficult, and Mayor claimed that if he had had much more time, many of the projects would have been completed on schedule.
On Sunday, when speaking with reporters, the mayor mentioned a number of future responsibilities, including a number of initiatives aimed at addressing environmental difficulties. Nagpur, which is still in the early stages of development, has its own set of pollution problems, which the NMC has resolved to address head-on. The civic council has planned an initiative to plant trees on road dividers with the assistance of NEERI in order to decrease sound and dust pollution. The formula was suggested by Dr. Lal Singh, a NEERI scientist, and the initiative has already begun, according to the mayor.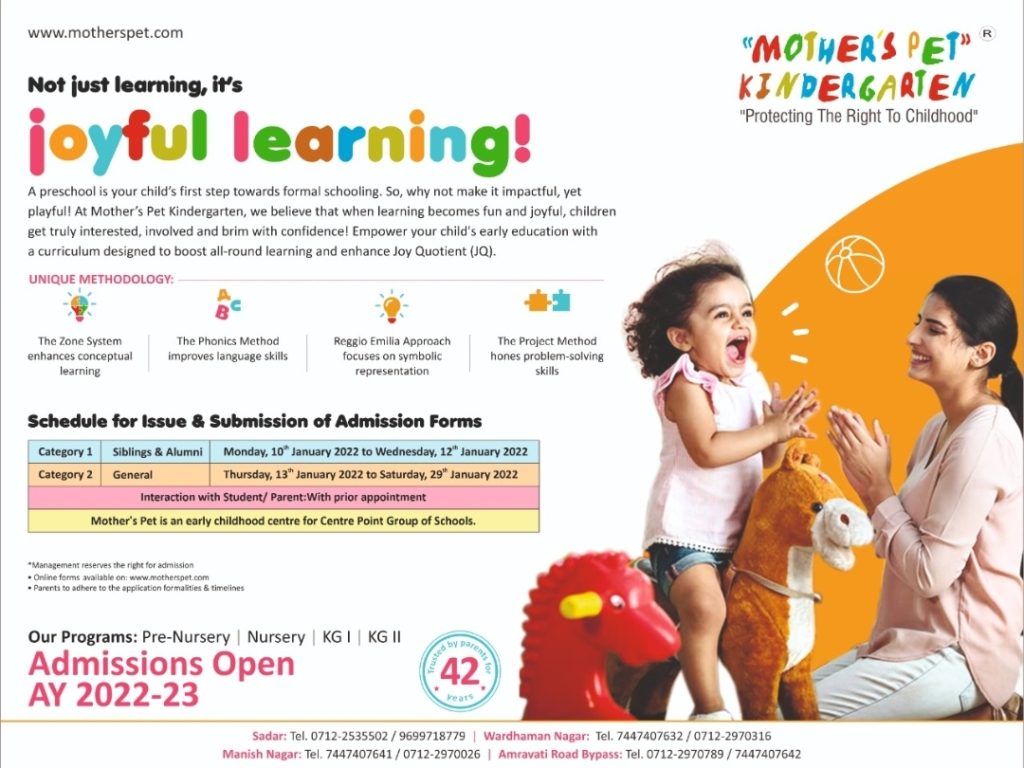 In addition, NMC has been approached by two firms, one of which is based in Chennai and has technology for converting solid waste into CNG and green hydrogen. At Bhandewadi, a 2-acre plot of land will be given to the company, which has the technology to automatically separate wet and dry rubbish, and the project will start with a 50-tonne capacity.
Another business, based in the Netherlands, has offered to build a factory on a 25-acre site to process solid waste and produce CNG. The company claims to be able to treat 1,000 tonnes of rubbish every day. According to the mayor, NMC has no financial ties to any project and is just responsible for providing garbage. Once these two projects are up and running, all of the rubbish generated in the city will be treated. Similarly, to absorb dust in the air, movable water showering towers will be deployed at critical areas. This would go a long way toward reducing air pollution and improving the city's air quality.
An environmentally friendly crematorium is also planned in the city. Also, the Vande Mataram Garden coming up at erstwhile land of Empress Mill would boast of a T-72 tank, a Howitzer gun, and a Mig-27, said Tiwari further. The garden would be dedicated to 21 Param Vir Chakra awardees and an amphitheater is also planned. To a question, Mayor said several initiatives on the health front could not get fulfilled as energy was diverted due to the COVID-19 pandemic.
So, the 75 Vande Mataram health posts programme is running behind schedule but by August 15 nearly 50 of them would be operational. Also, the Paediatric Hospital for children also got delayed, admitted Mayor but said same is going to inaugurate on coming Saturday. During the year-long period, about one and half month were gone in the code of conduct but still, Mayor said some major initiatives in the education field were also taken by NMC and the same have received very good responses from citizens.
One of the projects of NMC with RTMNU for maintenance of statues in the city was applauded at a national level. Also, Mayor said he has given Rs. 50 lakh donations from Mayor's Fund for construction of Rest Room for soldiers at Sitabuldi Fort. This would ensure that soldiers can take a rest during transit time instead of having to wait on the platforms. During the interaction, Deputy Mayor Manisha Dhawde, Chairperson, Standing Committee, Prakash Bhoyar, Ruling Party Leader, Avinash Thakre, Women and Child Committee Chairperson, Divya Dhurde, NIT Trustee, Sanjay Bangale, Vijay Zalke, ex Chairperson, Water Works Committee, were seated on the dais.