The Ministry of Housing and Urban Affairs, Government of India, has launched"The Urban Learning Internship Programme (TULIP) in association with All India Council for Technical Education, says a note note issued by NMC.
Nagpur Smart and Sustainable City Development Corporation Ltd (Nagpur Smart City) intends to give this opportunity to freshly graduates/Post-graduates of the city by providing various online and offline internships which will help interns to get the hands on experience about how Smart City/ULB works also on how to create synergies between advancing functional skills, harnessing energy and ideas to create solution for the future of smart cities by providing the ideas and implementable sustainable solutions.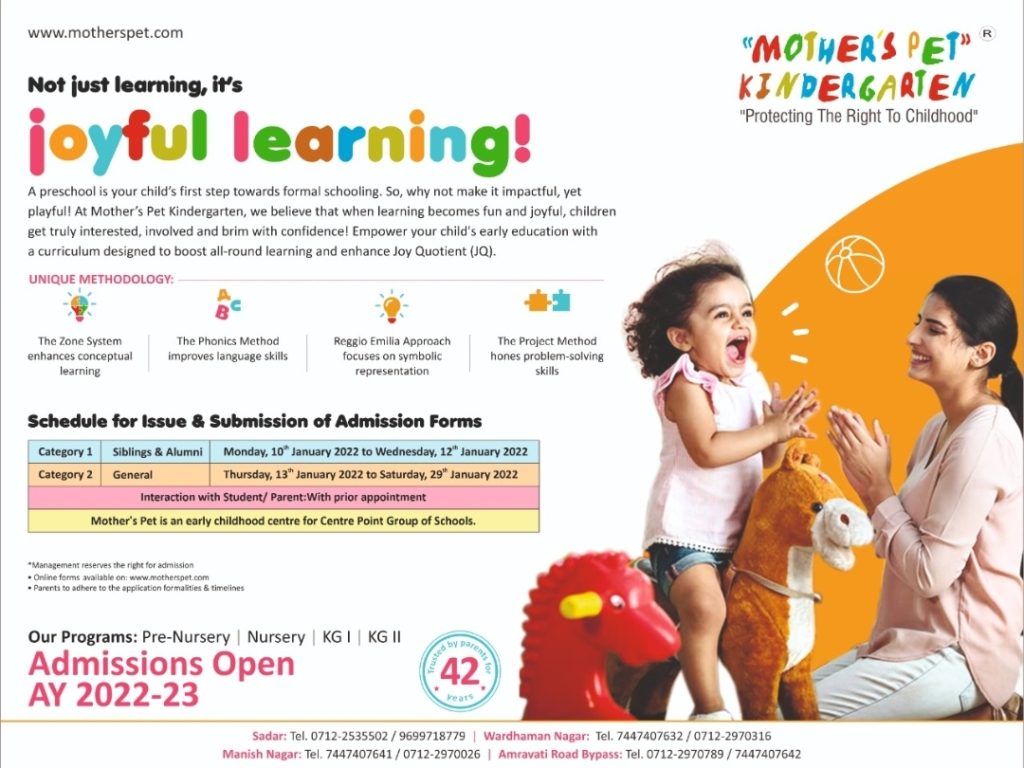 Students will get the stipend of Rs 8,000/- for offline internships and will be provided with the certificates after completion of their interships for both online and offline. There are around 150+ openings for online and offline internships. Students can visit AICTE portal for further information. Last date for the application is January 17, 2022.. Link for online registration is: https://intership aicte-india.org/.