Though there is a surge in single-day COVID-19 cases in the Nagpur district, over 80% of the patients are asymptomatic. At the same time, recoveries, too, are rising as on Monday for the second consecutive day more than 900 persons became. Today 989 persons became free from the coronavirus infection. Meanwhile, today 4 persons succumbed to the virus-borne disease raising concern over the current situation.
This has taken cumulative recovery to 4,88,752. Of course, this could not prevent the fall in the recovery rate which has gone down to 95.18%. From the total deaths in the day, 3 were residents of the city and one was from outside the city.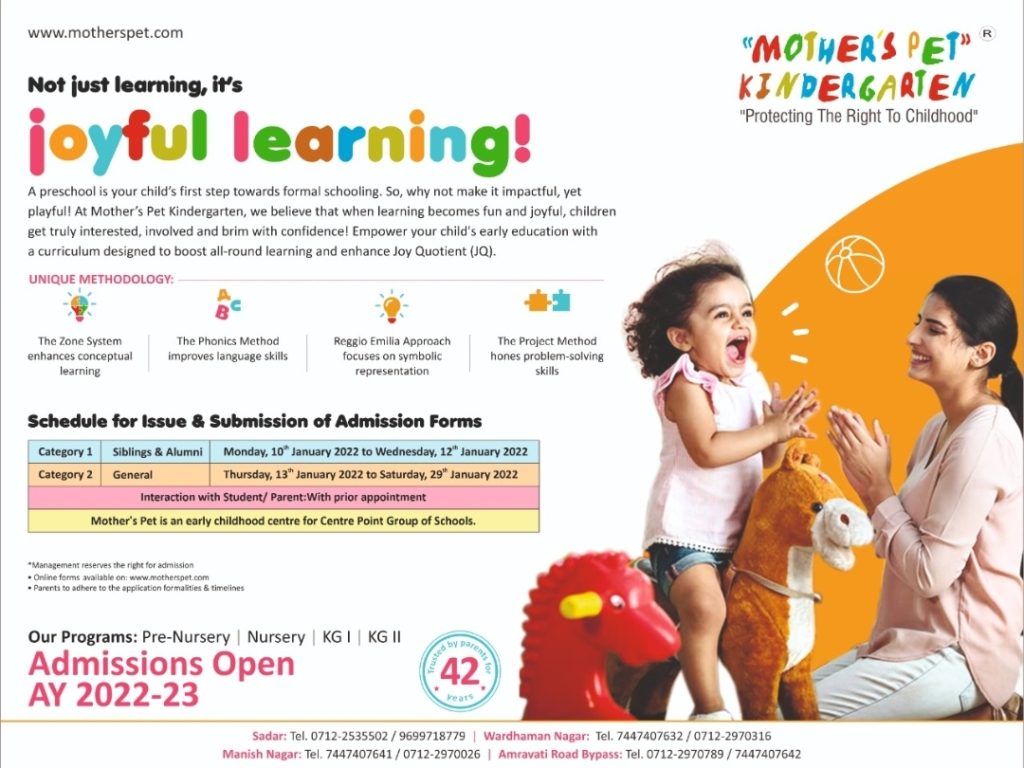 Single-day new COVID-19 cases continue to rise. On Monday 2,451 persons tested positive for coronavirus in the district. Of the single-day new cases, 408 persons tested positive in Nagpur rural while the city reported 1,961 new cases. 82 persons who tested positive for COVID-19 are not residents of the district.
This has taken the cumulative cases to 5,11,523. Of the cumulative cases, 7,621 persons who tested positive are not residents of the district.
Three persons, all from the city, died due to COVID-19 on Monday taking the cumulative death count to 10,136. Of the cumulative death count, 1,629 persons who became victims to COVID 19 were not residents of the district.