Nagpur Municipal Corporation has organised song composition competition based on Nagpur city to mark Amrut Mahotsava 75.
Interested persons should submit their entries to Sports & Cultural Affairs Department of NMC from January 11 to 23.
Nagpur city was known as Narangpur during 17th century but later on it came to be known as Nagpur. The city has independent history and glorious traditions. This historic city situated in the heart of the country was once upon a time the capital of C P Berar Providences.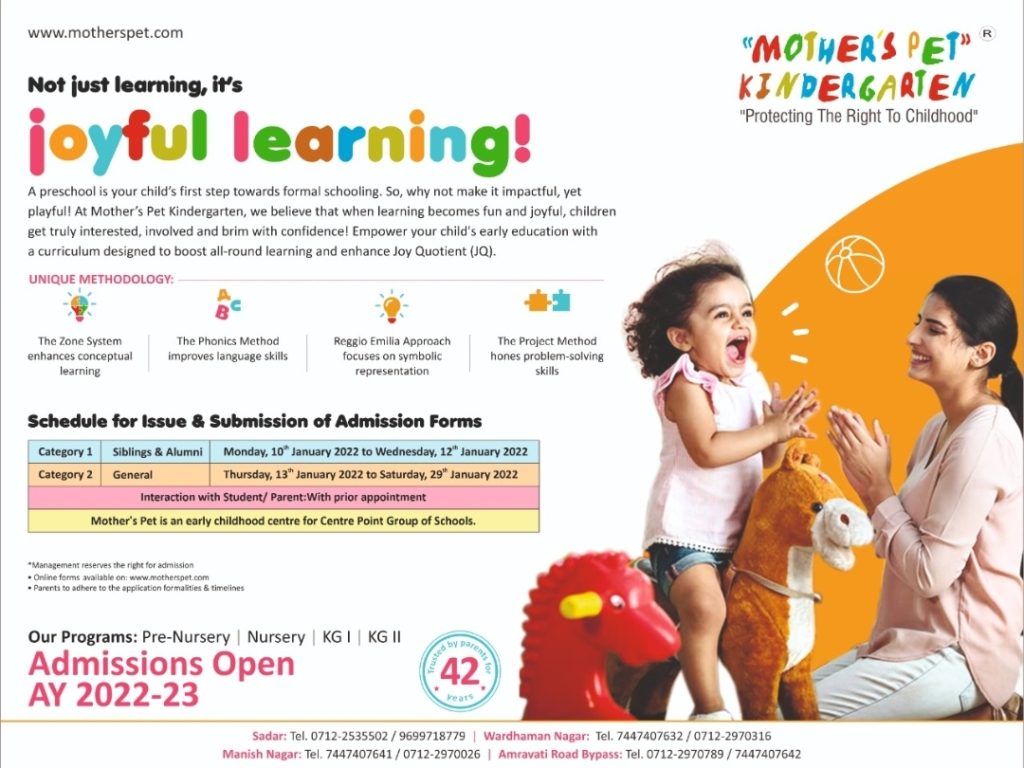 Therefore, the persons should focus on writing songs reflecting various aspects of the city with attractive headings. The first prize consists of Rs 31 lakhs, second prize – Rs 21 lakh, third prize – Rs 11 lakh with two consolation prizes each of Rs 5,000/-. The participants will get certificate of appreciation. Interested persons should contact Sachin on 7972400631 or Pratik on 7066581998 for obtaining further details.
The songs should be written in Marathi and entries should be submitted with pendrive composition to the department.