Nagpur District Administration has announced contact number for parents of students studying in Ukrain. So far parents of four students have contacted the Control Room of the Collectorate.
The Collector has appealed to the people to provide information, so that the administration in Delhi can be informed. The Government of India is making all efforts to bring back the students stranded in the war-hitUkrain.
The Nagpur District Collectorate Control room can be contacted on phone – 0712-2562668 or on Email – rdc_nagpur@rediffmail.com.
Gondia, Pune and Bhandara Collectors have announced phone numbers to get information about persons held up in war-affected Ukrain. They have also appealed to the people to provide information about those in Ukrain, so as to facilitate their rescue.
Four names so far have been announced – Harsih Chaudhari, Varthi, Taluka Mohadi; Vinod Thaokar, Khapa, Tusar; Shreyas Chandashekhar Nirvan, Lakhni and Nikita Bhojwani, Tumsar.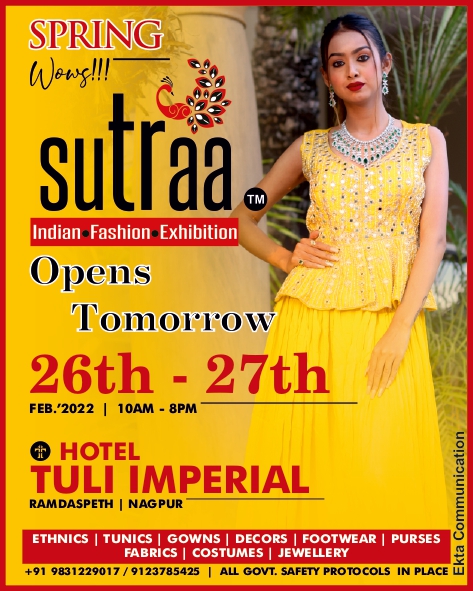 Toll-free phone number at national level has also been provided – 1800118797; phone 011-23012113, 23014105, 23017905. FAX number 011-23088124. Email – situationroom@mea.gov.in
GONDIA : – District Control Room, District Collectorate number – 07182 -236106, Phone 9404991599, Email – rdcgon@gmail.com. District Superintendent of Police – 07182-236100, Mobile – 9130030548, 9130030549. Email – dharbbale29api@gmail.com.
People may also contact District Collectorate on phone – 9881064449 or SP Rangnath Tharwale – 8888842120.
BHANDARA: – District Collectorate – Control Room – 07184-251222, 9975222239.
PUNE:- District Collectorate, Pune – 020 -26123371. Email – controlroompune@gmail.com.