Prime Minister Narendra Modi's monthly radio program 'Mann Ki Baat' will be aired on Sunday, February 27. Like every month, this time the central government has invited suggestions and complaints from the people about 'Mann Ki Baat'.
On social media, a large number of users have come forward with their complaints. On the country's first multilingual micro-blogging platform 'Koo' app, all users have shared their thoughts on issues ranging from local issues to national issues.
The central government had posted a post on social media platform 'Koo' on February 8 through its official handle @MyGovHindi.. In this post, it was written, do you have any noble thoughts related to national interest,in your mind dial 1800-11-7800 or visit PM Narendra Modi to send your suggestions, advice for 27 February 2022K #MannKiBaat episode .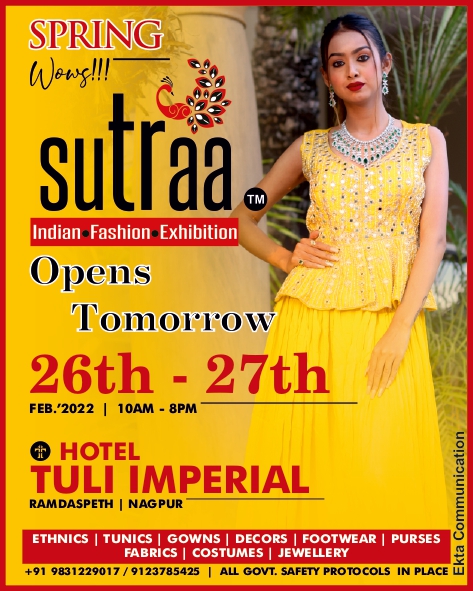 After this post, users across the country started giving their feedback. A user named Kanti wrote in his post, "Honourable Prime Minister, there was a government hospital on Laharapur Road in Rasulabad in the village of Kapur where people from all over the village used to go their for treatment but the hospital has been closed for many years. village For big operations for the elderly and children there is no hospital in village. As a result, many pregnant women have lost their lives. Please restart the old hospital. "
At the same time, a user named Jai Jai Shri Ram wrote in response, to education system while commenting on the 'Koo' app, "Friends, first of all, the population law should be enacted in the country as soon as possible. Cameras should be installed in every classroom in every field of education and carrying mobile phones in schools should be banned. This rule should apply to everyone, be it a student or a teacher. At the same time, the amount sent by government for development work in rural areas should be properly informed about it .. As some sarpanches are still doing bribery with the money coming to rural areas to build houses. "

Professor and author Chandan Dubey, while giving advice for 'Mann Ki Baat' program on Swadeshi social media app 'Koo',App wrote, "Respected Modi, my suggestion is that the police force should be included in the concurrent list. today The demand of the hour is that the police should be given some extra powers.
The existing power makes it difficult for the police to work. The police should also be included in the concurrent list to prevent cyber crime. "
One user, Rashmi, wrote on the Koo app, "Prime Minister, we, as voters, demand that the uniform civil code law and population control law should be enacted." User Sadanand PD Burnwal wrote on the social media 'Koo' app, "Hello Hon'ble Prime Minister, place the issue of PACL in 'Mann Ki Baat'. SEBI has been confusing investors for the last six years. There is a feeling of decesiveness among investors. As per Supreme Court's order, the amount was to be paid back to the investors within six months. But even after six years, out of five crore eighty five lakh investors, only ten lakh people received the money. So , Pradhan Sevakji pay attention to this and help the poor. "
One user Kameshwar Patel wrote while giving advice wrote, "The Government of India should undertake a campaign to initiate Skill Development Program in all high schools across India under the Skill India Development Program." The village will not develop only with 10th and 12th standard education is not sufficient for the development of village .. It is very important to develop the infrastructure in the village.
Otherwise development in rural areas is not possible. Even today Indian villages are dependent on money orders. Moreover, it is not just skill development but the Products should also be produced there too.