National Science Day is celebrated in the honours of Sir C.V. Raman for his legacy, who discovered 'Raman Effect' on 28th February 1928. Unlike other theme, this year it holds a motto- "Integrated approach in Science and Technology for sustainable future".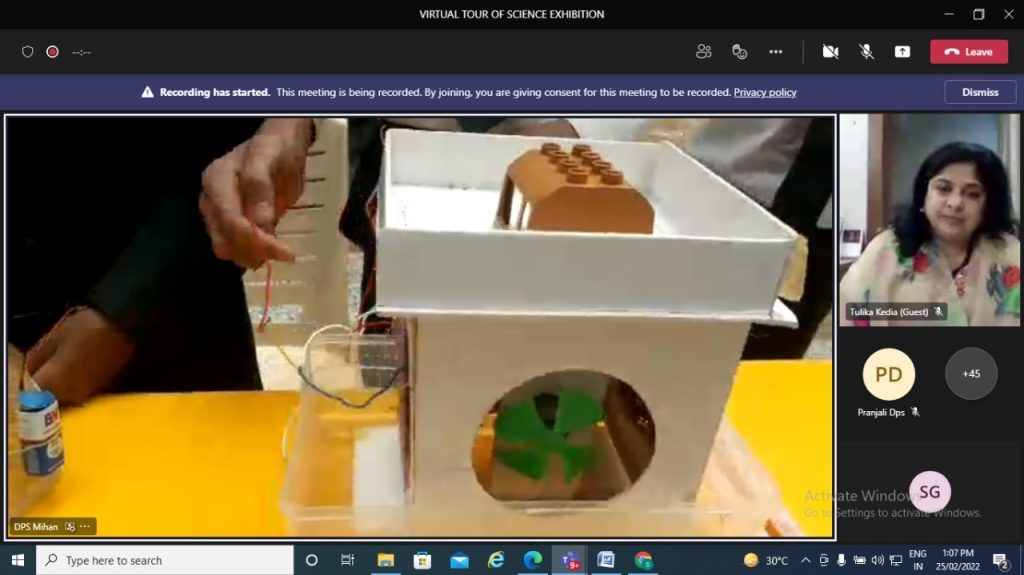 Keeping this in mind, DPS Mihan organised a science exhibition where students from Grade III to IX came up with some very innovative working models like-Waste water treatment, Vacuum Cleaner, Conveyer belt, Water Turbine, Hydroponics, Lead and Jar capacitor, Hydraulics, Automatic Scissors were some innovative captures.
Honourable President and Pro-Vice Chairperson Tulika Kedia, Director Savita Jaiswal graced the event virtually. Tulika ma'am was very happy to see that the children of DPS MIHAN are concerned about the sustainable environment. She appreciated and encouraged the children with her enlightening words.