The most cherished garment sale is back in Nagpur. Morarjee Textiles Ltd are back with their exclusive factory sale of premium fabric of shirting, suiting and dress material in the city.
The 13 day factory sale is being held at Royal Parate Sabhagruha from March 4, 10 am to 8 pm.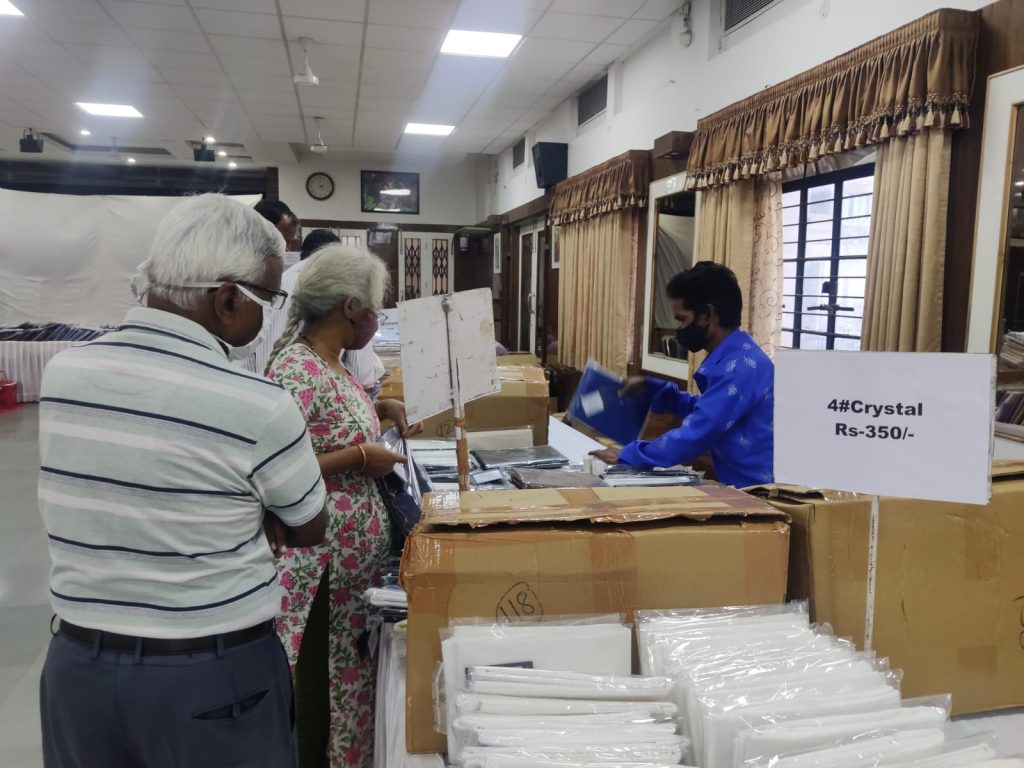 Ravindra Sonkusare Marketing head of Morarjee Textiles while talking to The Live Nagpur said "every year we organize an exhibition for our customers in Nagpur".
"We are providing a vast variety of dress material, shirts and trousers catering to the latest trends in fashion industry. The main focus of this exhibition is to give our products at factory price", he said.
He added that "At present there are 15,000 pieces on display in which 10-12 verities are of shirts, and cloth materials which can be fashioned in different styles".
"The prices are easily affordable to a common man that ranges from Rs 200 to Rs 4000," he informed.
"We have been receiving love and appreciation from the city as we have been organizing such exhibition for past several years," Sonkusare said.
"As we all know fashion industry suffered due to COVID-19. Now the situation is back to normal and offices and colleges have began in full capacity. There is a huge demand of light colored, checks, and floral pattern shirts these days" he added.