A specially designed vehicle providing security to veterinarians and forest officers, worth Rs 15 lakh, was handed over to Tadoba-Andhari Tiger Reserve (TATR) at a function held at Moharli gate on Friday.
Cases of man-animal conflict are increasing in TATR buffer. At such time, forestmen have to capture the problem tiger but it becomes difficult to reach to the places inside jungle by moving on jungle roads. The Forest Department was in need of such a modern security vehicle. And it got it with the efforts made by Dhananjay Bapat, a wildlife lover, while Shirish Deodhar made modifications in the vehicle with engine capacity of 3000 cc and tyres brought from abroad. Noted Entrepreneur Vivek Goenka and Zeeta Goenka took initiative for this strong vehicle and handed it over to the department.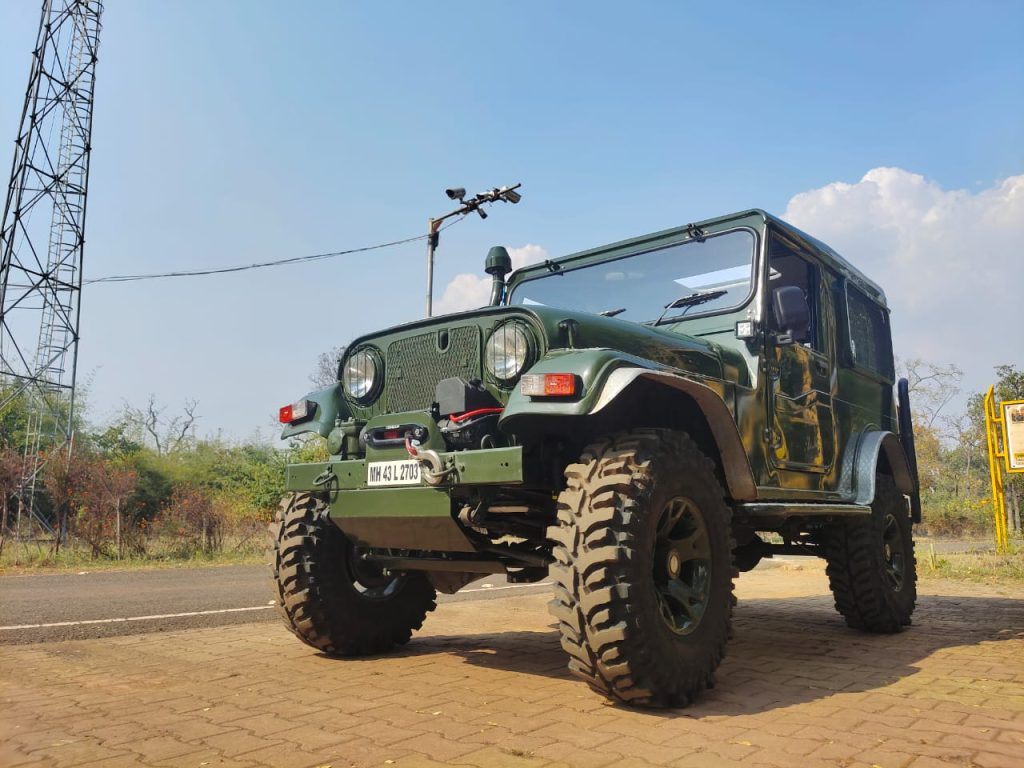 Bapat handed-over the key to Sunil Limaye, Principal Chief Conservator of Forest (Wildlife), Maharashtra, who in turn gave the key to Dr Jitendra Ramgaonkar, Field Director of TATR. On the occasion, Range Forest Officer, Moharli, and woman Forest Guard performed pooja of the vehicle as wished by Limaye. Deodhar, Gogi, Field Director from Karnataka, Dina Rupde, Vidyesh Bapat and officials were present.
This vehicle fitted with improved suspension can cross roads, paths in adverse conditions like stones, pits, mud, flowing water or land with shrubs etc and it can go to the spot where the wild animal is to be captured or tranquilised. The roof of the vehicle has an opening from where a veterinarian or officers can fire dart to tranquilise the carnivore. The common vehicles cannot reach to the difficult place where tiger moves in but the new vehicle can have access to reach at the desired spot.
Even if the vehicle overturns the persons sitting inside would not be injured because of a system. The vehicle has a facility of fridge for keeping darts at 4 degrees Celsius.
Limaye expressed thanks to Bapat, Deodhar and Goenka couple for donating this useful vehicle to the department. He assured that the department would purchase such vehicles by observing performance.