NITCO, the country's leading interior brand company that deals in tiles, marble and mosaic products, recently unveiled two franchise stores in the orange city of Nagpur.
The first dealership store Virat Trade Link, owned by Yash Balani — was inaugurated on March 7 and is spread across 1,200 square feet. The customers have the option to choose from the broad range of NITCO's tiles, marble and mosaic products that are put on display at the store, which is located in the central area of the city.
The second store — Sanjay Traders, owned by Prashant Maske and Varsha Maske– was unveiled a day after on March 8. The showroom is spread across 15,000 square feet, of which a total of 2,800 square feet has been earmarked for NITCO. The customers can see a total of 80 live mock-ups at the store, of which 32 mock-ups will have a NITCO tiles bathroom display.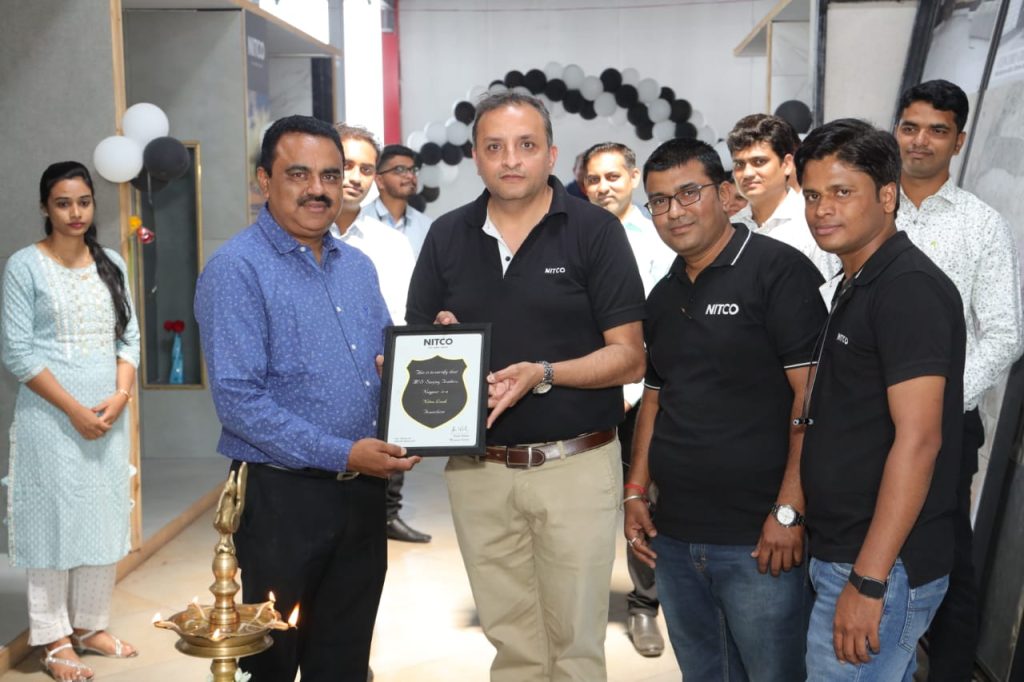 With the real estate activity picking up pace following the lifting of lockdown, customers from this city can now get to select from NITCO's gamut of products present across the housing segment.
Besides this, NITCO already owns 9 exclusive display centres under the brand name, 'Le Studio' and has 143 franchise stores across India and Nepal, known as 'Le Studio Express' (LSE), 'NITCO Look' and 'NITCO Galore'.
The Mumbai-headquartered company also has a wide spread and well-established network of 380 active direct dealers and 1,800 active sub dealers.
Sanjeev Sharma, Zonal Manager, NITCO, said, "We are very pleased to be associated with these new stores at this strategically important city of Nagpur. Our wide range of superior quality products will be on display at these stores, which will give customers a variety of choices to select for their home decors and other stuff."
NITCO not only manufactures products for India but also exports to 40 different countries like the United States, Canada, Australia, Singapore, Nepal, Bahrain, Uganda Seychelles, Botswana, Zambia, Maldives, Poland, Qatar, Kenya, Ethiopia, Kuwait, Taiwan, Tanzania, Fiji, etc. among others.