*International Day of Forests also celebrated in Pench
Journalists should check the facts and then report the matter, said retd Justice Vikas Sirpurkar.
He was speaking at a function organised jointly by Vanrai Foundation and Maharashtra State Forest Guards & Promoted Foresters Union at Shrimant Baburao Dhanwatey Hall, behind Wockhardt Hospital, Shankar Nagar, here on Monday to mark the International Day of Forests. The organisers felicitate an organisation or individual for outstanding services in conservation of flora and fauna in memory of Uttamrao Patil, who was PCCF, Maharashtra.
Justice Sirpurkar felicitated Rakhi Chavan, a reporter from Loksatta and gave the award to her this year.Vikas Gupta, PCCF (Personnel), Rangnath Naikade, Chief Conservator of Forest, Dr Girish Gandhi, Anantrao Gharad, Sameer Saraf and Dr Pinak Dande were among those who were seated on the dais. Sunil Limaye , PCCF (Wildlife), presided over the function.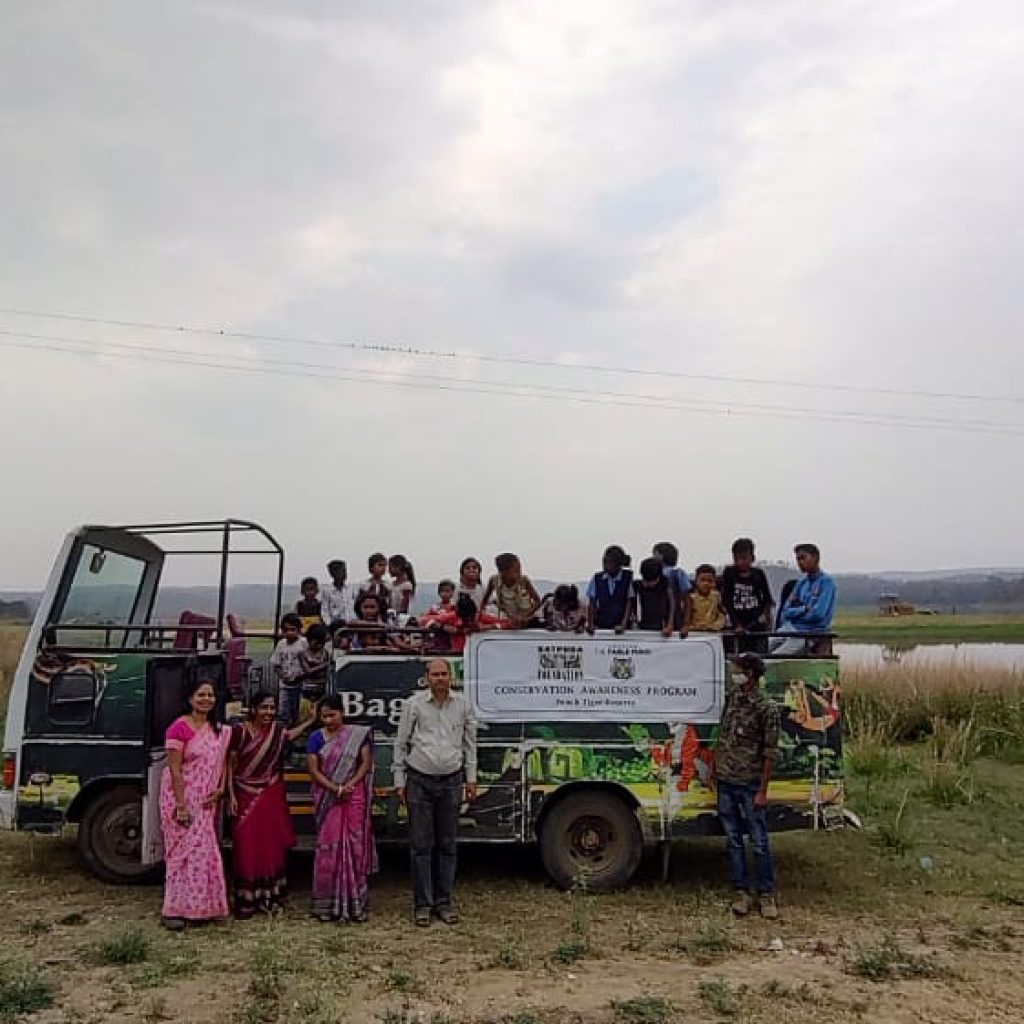 Justice Sirpurkar said, the field staff members of Forest Department work day and night for protection of jungle. They have also certain problems and hence journalists should take note of their grievances and reproduce them in the media. It is necessary to publish reports after verifying the facts, he added.
In his presidential speech, Limaye said that even though the number of tigers has increased, the cases of man-animal conflict have also gone up. In fact, the conflict has not increased due to increasing number of carnivores but because the people encroach upon tigers jungle areas. The officers are interested in preserving interests of both tiger and human beings. But one thing is sure that we would survive if tigers survive, he said stressing the need for intensifying the campaign for creating awareness about this aspect among the people.
Replying to felicitations, Chavan said that the intention of a reporter was never to criticise. It is observed that the rapport of officials with media is less and hence it should be maintained properly.
Gupta also expressed his views. Ajay Patil, President of the union, conducted the programme while Sanskuti Patil introduced Chavan, Nilesh Khandekar proposed a vote of thanks. Pragati Patil, Sanjay Paidalewar, Gopalrao Thosar, Shubhamkar Patil, Saurabh Magre and others were present on the occasion.
Similarly, West Pench Range of Pench Tiger Reserve and Satpuda Foundation jointly held various programmes to mark the day.
Vishal Chavan, Range Forest Officer, said that day was being celebrated in order to make people aware about threats to forests and wildlife. It also aims to garner public support for protecting the natural resources and wildlife habitats for a climate resilient future, he added.
In his address, Bandu Uikey, Assistant Conservation Officer of foundation, told students, forests are the source of clean water, air and soil but given the current situation degrading wildlife habitats due to human demands, social customs and economic reasons, deforestation and depletion of natural water resources are affecting the eco-system. This year, the theme for the day is Forests and sustainable production and consumption.
On the occasion, drawing, painting and clay sculpture making competitions were organised for students of Ashram School, Kolitmara that received encouraging response. The organisers also took the students on jungle safari along the Pench river when they spotted various wild animals. They also observed different species of birds, informed Mandar Pingle.