If a nation has to be the world power, then it has to be the top maritime power, said Vice ADM Dinesh Tripathi, AVSM, NM, Chief of Personnel, Indian Navy.
Considering the current political scenario, our geographical positioning and the kind of assertive neighbours India has, every Indian needs to understand the importance of maritime domain, he insisted.
Tripathi was speaking on 'Importance of Indian Navy and Insights on Leadership' during a programme organized at Indian Institute of Management Nagpur ((IIMN) on Sunday.
"It is becoming very clear to all of us that existential threats from our friendly neighbours are real and will have to be ready to deal with it at different forays. China wants to become world power by 2049 and is completely focusing itself on becoming the maritime power. It has officially overtaken the US as the largest Navy in the world in terms of numbers of ships," Tripathi pointed out.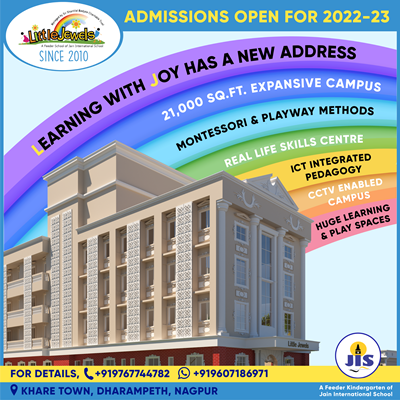 He was prompt to admit that there is a positive approach in the Indian corridors of power regarding the need to become a maritime power. Earlier, it was seldom talked. "Any nation which has to become powerful has to be a maritime power. Chhattrapati Shivaji Maharaj believed that India was, is and will be a maritime nation," Tripathi added.
An article released by Centre for Maritime Security in 2020 informed out that 66% of global wealth comes from or near the sea, 80% of world population is coastal, 90% of goods arrives from the seas, 99% of international digital traffic goes by submerged cables. Any disruption in these can lead to catastrophic effects.
"We can't afford sea blindness. The people who came by sea colonized us and we our suffering till today because of ignoring the power of the sea. 95% of India's trade by volume and 70% by value comes from the sea," he added. Therefore, it is very important for us to ensure that the seas remain safe. 96% of crude of oil and 85% of gas comes through sea. If anything goes wrong here, it will take just a couple of weeks for our petrol pumps to go dry, aviation sector will come to a halt, no cooking gas will be available. That is why seas are important. We Indians need to understand the importance of sea, Tripathi insisted.
Indian Navy has managed to push back the piracy threat which was fast approaching our seas. Illegal fishing, human trafficking, maritime terrorism are major concerns, Tripathi added.
Tripathi proudly announced that Indian Navy was at the forefront of Aatmanirbhar Bharat. We build our first ship in 1961. And today 130 ships built completely in India, he added.
While focusing on how leadership issues matter for the success of any organization, Tripathi said that one needs to understand the changing leadership goals, adapt to the changing leadership styles. "Management is a mind game while leadership is a game of the heart. You have to strike a balance between the two. Leadership needs to think ahead of times and prepare the team towards it. The team must know how to respond and not react," advised Tripathi.
Tough times don't last but tough people do, should be the mantra of every team, he added.
Dr Bhimaraya Metri, Director IIM Nagpur, said, that the expertise of Shri Tripathi would help his team at IIM Nagpur to have a insight at different styles of leadership. His advice will help us to alter our style of working for better results, he added.