DPS MIHAN always believes in ensuring safety and security of its students. It has been a regular practice at DPS MIHAN to conduct a mock drill.
A mock fire and evacuation drill involving students and teachers was conducted from classes I to X on 13th April 2022 to create awareness among the students about fire-fighting techniques and the ways to respond swiftly in times of such emergency situation.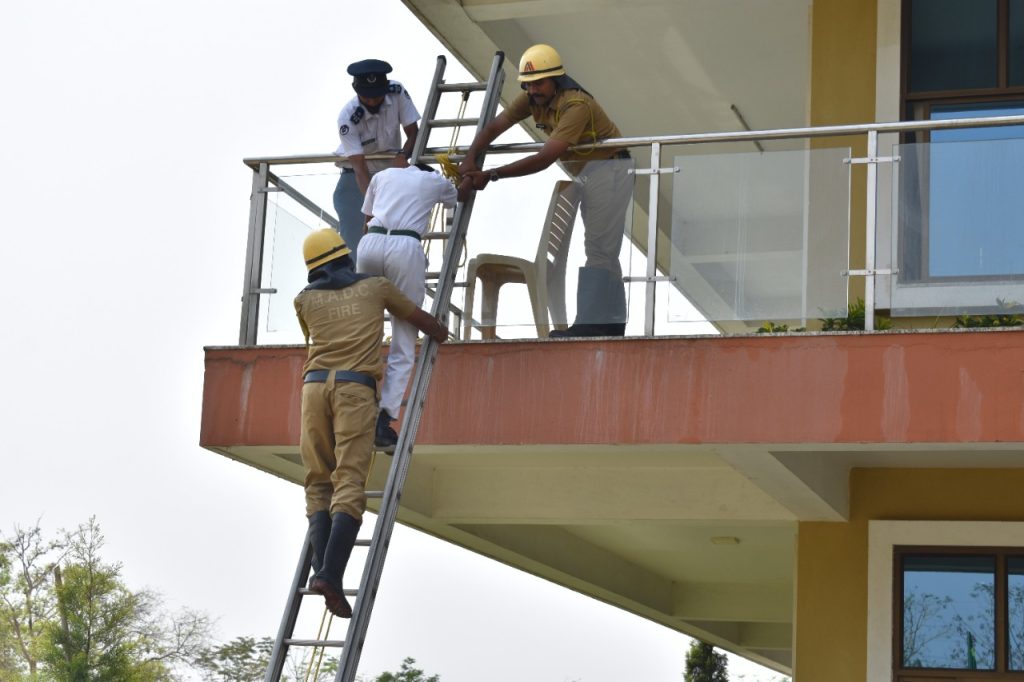 A group of officials from MADC fire service, MIHAN armed with necessary paraphernalia required for firefighting and rescue operations positioned themselves at vantage points to guide and assist the students in the mock fire and evacuation drill.
The "evacuation" operation began moment after the fire alarm alerted the students. The students were immediately evacuated from their classrooms and were asked to gather at the assembly area.
The mock drill was carried out in the school to prepare students and teachers for any such eventuality under the fire risk reduction programme. They were instructed to be with teachers at the time of disaster and follow the instructions given by them. Keeping all the safety measures in mind and carrying them out methodically, the entire building was evacuated.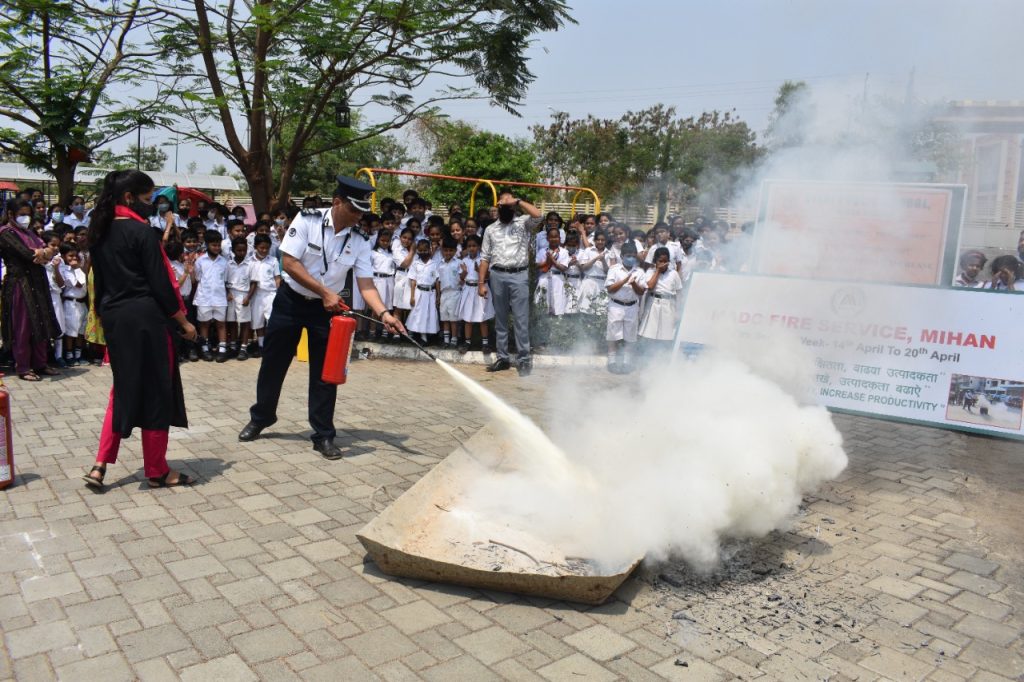 They explained and demonstrated various improvised methods being followed by them to rescue and evacuate people caught in such emergency situation besides explaining the ways to operate the fire extinguishers safely.