Buses available from Bansinagar, Khapri stations from 6 am to 9.30 pm
Maha Metro is introducing last mile connectivity feeder service for providing facilities to metro passengers. It has increased the feeder bus service from Bansinagar to Isasani in the interest of school/college students and other passengers.
The bus service will begin daily at 6 am to 8.40 pm at an interval of 20/20 minutes. The students are being benefited by this bus service as the students from Raisoni Engineering College, Priyadarshani Engineering College, Lata Mangeshkar Hospital & Medical College are connected with this feeder bus service.
The bus leaving Bansinagar Metro Station at 6 am will reach Isasani after 20 minutes and it will proceed for Bansinagar at 6.40 am. Since the bus service starts in the morning, the citizens, businessmen, traders, office-goers and students from Isasani and nearby localities can directly reach Bansinagar station and then to their destinations easily. The citizens from Lokmanya Nagar are also getting benefit of this facility.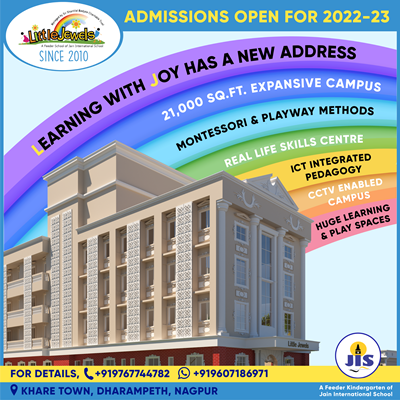 Maha Metro has also started a feeder bus service from Khapri metro Station to Mihan. Bus service is available from Khapri Metro Station to AIMS from 6 am to 9.30 pm for providing facilities to staff members of AIMS, people going to the hospital and other passengers. The bus service is being operated after 40/40 minutes and hence passengers are getting benefits. Under Last Mile Connectivity, Maha Metro has connected Lokmanya Nagar Station to Hingna, Mhalgi Nagar to Jaiprakash Nagar Metro Station, Butibori to Khapri Metro Station, Hingna to Isasni via Lokmanya Nagar Metro Station, Jaitala to Jaiprakash Nagar Metro Station and Wadad Banwadi to Sitabuldi Interchange Metro Station through feeder bus service.
The people from different localities are getting the facilities due direct feeder bus service from metro stations. Students and passengers are also using the facility of bi-cycles and e-rickshaws from stations for reaching to their places.