Dr. Ambedkar Institute of Management Studies and Research's (DAIMSR) BCCA department organised a farewell party …a day filled with memories of together embedded with fun and frolic activities is just another way of saying we'll miss you…. were in there was drama, dance, talent reminiscing and fun.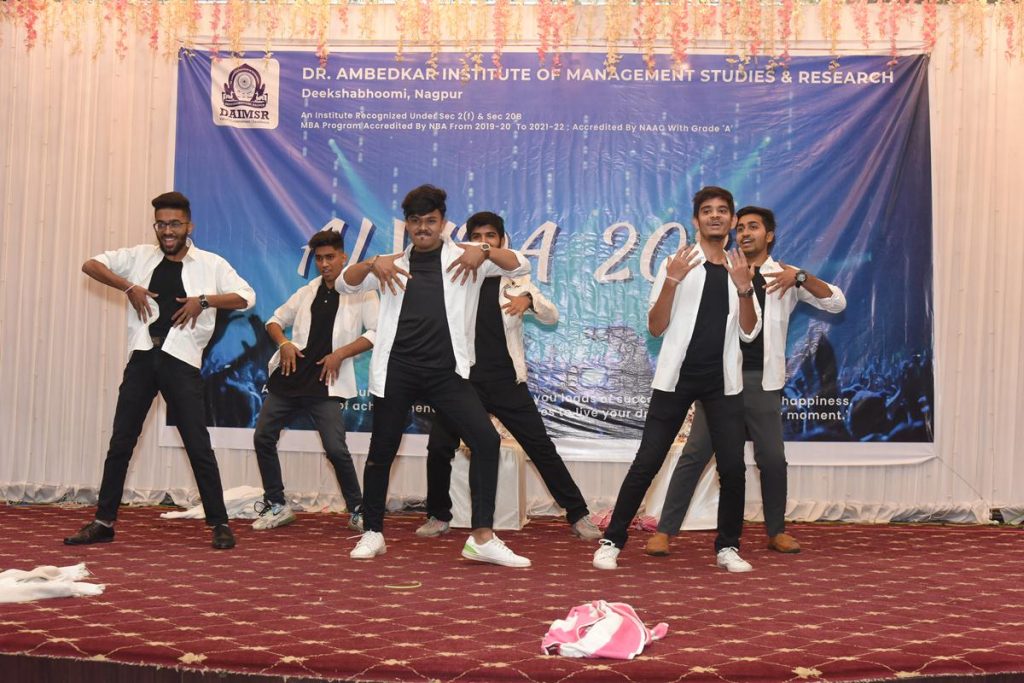 Dr. Monika Jain, Head BCCA along with the team of dynamic Faculties Dr. Mitali Gupta, Dr.Pritichhaya Tamboli, Prof. Sheetal Nafde, Prof. Kothiram Girsawale, Prof Jayant Gondane, Prof. Rinki Moolchandani, Prof. Shubhangi Gore, Dr. Neha Jain gave a farewell party to its final year students with full enthusiasm and joy at Solitaire banquet hall.
Dr. Nirzar Kulkarni, Associate Director of DAIMSR shared his pearls of wisdom which brought enthusiasm and tears in the eyes of listeners. He appreciated the efforts taken by team of faculties and students alike.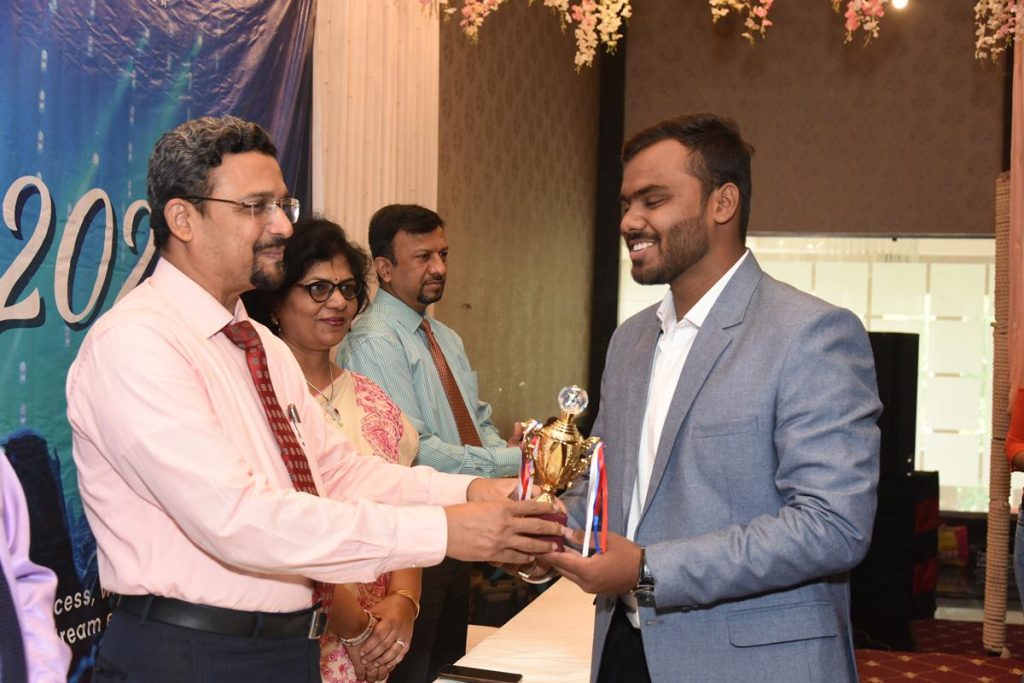 Team of hardworking students Om, Nidhi, Lobhas, Harsh, Falguni, Aniket, Riya, Isha, Azad contributed for the success of the event. Dr. Sudhir Fulzele, Director, Dr. Saket Bansod, HoD BBA, Dr. Sarang Javkhedkar, HoD MCM congratulated all the faculties on the successful completion of the grand event.
All faculties of BBA & MCM were present. Lastly, DAIMSR wishes all its final year students a glorious journey ahead.