Forest Development Corporation of Maharashtra (FDCM) has earned a revenue of Rs 300 crore and the profit is Rs 160 crore during the current year. This year proved to be good to the organisation and the whole credit goes to the officers and employees, said N Vasudevan, Managing Director, FDCM, Nagpur, on Saturday.
He was speaking at the inaugural function of the third State-level convention of FDCM Officers and Employees Union at Sai Sabhagruha, Shankar Nagar Chowk. Dr Girish Gandhi of Vanrai Foundation inaugurated the convention while Ajay Patil, President of the union, presided over the function. On the occasion, Patil felicitated Vasudevan by presenting a scroll of honour and memento in appreciation of his outstanding services in protection and conservation of flora and fauna. Similarly, Patil and Pragati Patil, Corporator, were also felicitated on behalf of the union.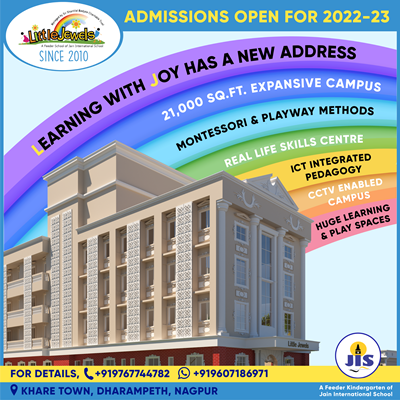 Replying to the felicitations, Vasudevan further said that he could understand the pulse of the employees because of interaction with the union. He chased the demands of the union at the government level and fulfilled major of them. He assured that the employees would get benefit of medical reimbursement and the process would become simple in the next two/three years and that he would try to fulfil the remaining demands.
In his presidential speech, Patil expressed gratitude towards Vasudevan for making efforts for implementation of 7th Pay Commission recommendation. He wanted that FDECM should organise health camps and workshops for the employees on the lines of police personnel.
Dr Gandhi praised Vasudevan for rendering outstanding services in social forestry and solving various grievances of the employees.
Sanjeev Gaur, Chief General Manager, FDCM, Kaustubh Bhamburkar, Advisor, FDCM, and Shwetali Thakre also expressed their views. B B Patil made introductory remarks while Dr Komal Thakre conducted the function. Rahul Wagh, Sunil Pohankar, Kushal Pathak, Praveen A, V V More, T S Chandekar, Ramesh Borkute and Atul Durugkar were among those who were seated on the dais. R S Rote proposed a vote of thanks.