The new National Education Policy has received good response and acceptance from across the nation. The responsibility of effectively implementing it is on the shoulders of academic leaders. This was stated by the Union Minister Nitin Gadkari.
Gadkari was speaking during inauguration of the two day Conference of Academic Readership at VNIT, on Saturday. The Chairman of Ramdeobaba College of Engineering and Management Styanarayan Nuwal was the chief guest. Organising Secretary of Bharatiya Shikshan Mandal Mukul Kanitkar delivered the keynote address. Director of VINT Dr Pramod Padole was present on the dais.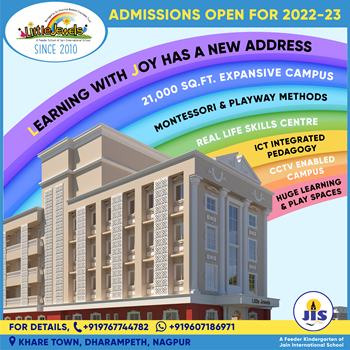 Gadkari said that the leader should be able to utilize potential of his followers. Any work should be done with the team spirit for better results. Those who think of nation building plan for 100 years. Shortcuts cannot yield sustainable results.
Nuwal spoke of inculcating Indian values for better development and social integrity.
Dr Rajesh Biniwale conducted the proceeding. Rajendra Pathak proposed a vote of thanks.