· Akola, Amravati, Brahmapuri, Wardha and Yavatmal cross 45.0
Nagpur registered the highest day temperature of 45.2 degrees C during this summer on Friday with citizens becoming uneasy facing the scorching heat. The citizens were sizzling in 44.3 degrees C temperature yesterday and now the heat was unbearable for them today.
Chandrapur was hottest place not only in Vidarbha but also in Maharashtra by recording the temperate at 46.4 degrees C today. It was the fifth hottest place all over the world with citizens becoming restless in the hot temperature. Chandrapur had recorded 46.4 degrees C on April 30, 1996. It has recorded such highest temperature twice in April month during the last one hundred years.
It was observed that despite such a day temperature many people, including women and youths, in Nagpur were moving outside during noon time. Of course, the vehicle riders used helmets, cotton clothes and girls used scarves around their heads to protect them from heat wave.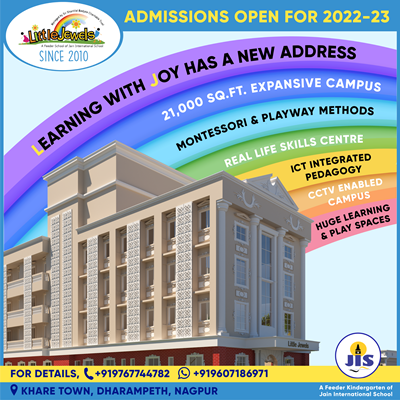 Moreover, high degree of temperature in Celsius was recorded today at Akola – 45.8, Brahmapuri – 45.6, Wardha – 45.5, Yavatmal – 45.2 and Amravati – 45.0 sizzling the people in the summer heat. All the district in Vidarbha have crossed the 42 degrees C mark and the day temperature is showing upward trend all over with Buldana recording 42.8, Gadchiroli – 42.4, Gondia – 43.8 and Wardha – 43.5. As many as seven districts in Vidarbha have crossed 45.0 degrees C with Chandrapur highest at 46.4 degrees C, two districts crossed 43.0 degrees C mark and remaining two districts of Buldana and Gadchiroli crossed 42.0 degrees C mark.
In the rest of Maharashtra, only Parbhani and Jalgaon have registered maximum temperature at 44.2 degrees C and 44.8 degrees C respectively while the temperature vary in all other districts from 33.1 (Mahabaleshwar) to 43.6 (Malegaon). The citizens from Mumbai, Konkan and Goa were comfortable in the temperature between 34.0 to 36.2 on Friday.
Meanwhile, the Indian Meteorological Department had warned about heat wave to continue in many parts of Vidarbha region. On Friday, it issued an orange alert saying that the heat wave conditions very likely to occur at few pockets in Akola, Chandrapur, Nagpur, Wardha and Yavatmal till tomorrow. It also forecast yellow alert at these places on May 1 and at Akola and Chandrapur on May 2 and 3 with no warning for remaining places in the region.
Looking at the trend, some more districts in Vidarbha would touch 46 degrees C in the couple of days.