While maintain law and order situation, the cops should give honourable treatment to the common man, said Ajit Pawar, Deputy Chief Minister while assuring to make available necessary funds for modernisation of Police Department.
He was speaking after inaugurating Police Bhavan building, having modern facilities, and dedicating it to people here in Dharampeth division, Civil Lines, on Friday. Dilip Valse-Patil, Home Minister, presided over the function. Dr Nitin Raut, In-charge Minister for Nagpur district, Sunil Kedar, Minister for Animal Husbandry, Rajanish Seth, Director General, police, Vivek Phansalkar, Director General, Police Housing Welfare Board, Archana Tyagi, Addl Police Director General, Amitesh Kumar, Commissioner of Police, Chhering Dorje, DIG, Vijay Magar, Superintendent of Police, and others were prominently present.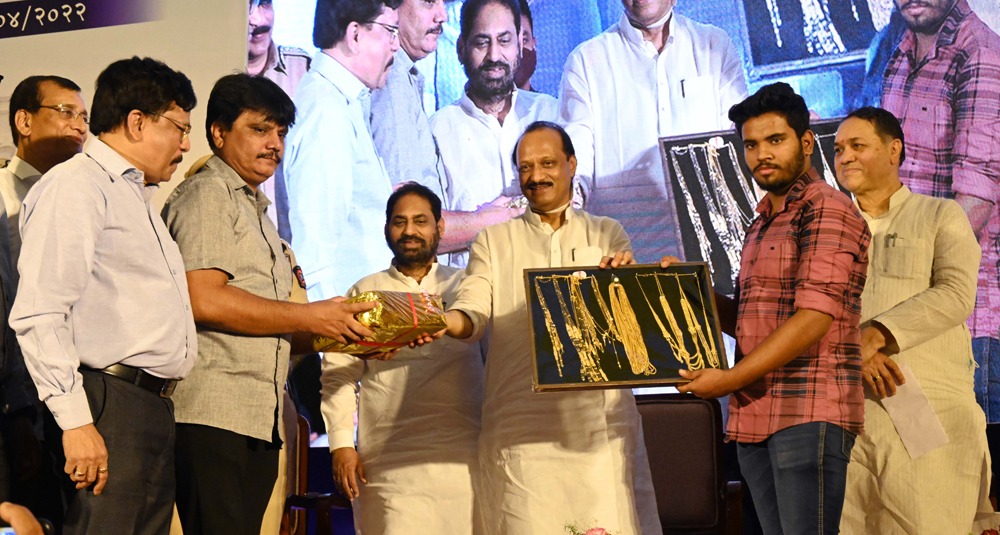 Pawar further said that asked police personnel not to fall prey to any pressure while maintaining law and order situation and discharging their other duties. Police Bhavan would add to the glory of Nagpur, he said stressing that the cops should ensure that the people get better services from them by working in coordination with police officers. He congratulated policemen to recovering gold/silver and other valuable materials worth Rs 6.25 crore in sarafa theft case within 27 hours. He suggested jewellers to keep information about the workers they employ and install CCTV cameras in shops. On the occasion, he gave away the recovered materials to the jewellers concerned.
The Deputy Chief Minister the government would construct 87 police stations that are in dilapidated conditions during Amrut Mahotsava year. He wanted that all District Planning Committees should make available funds to the department for purchasing vehicles and other things. As for recruitment of cops, he said the process of recruiting 5,200 cops is nearing completion while the government would recruit 7,000 cops in the second phase. Dr Sandip Pakhale, Deputy Commissioner of Police, conducted the function and proposed a vote of thanks.