The city experienced showers accompanied by winds for some time in the evening on Tuesday that provided relief to the citizens from heat.
The winds started blowing around 4 pm and then showers followed. The blowing winds came to the rescue of people from certain localities where power supply failed that time. However, humid atmosphere prevailed later on again making the people restless.
Meanwhile, the Indian Meteorological Department issued warning that thunderstorm with lightning at one or two places would occur in Nagpur district on May 25 and 26.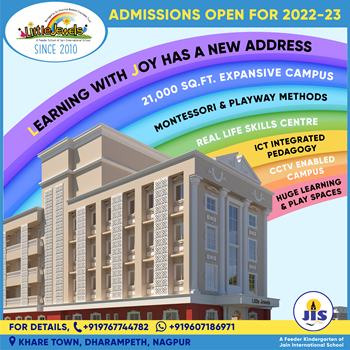 The showers and sky overcast with clouds resulted in decreased in the maximum day temperature in the city to 38.9 degrees Celsius today. This was the third lowest temperature in Vidarbha region as Buldana and Gondia registered 37.8 degrees C and 38.8 degrees C respectively.
Chandrapur rercorded highest day temperature at 43.2 degrees C today, closely followed by Gadchiroli that was 42.6 degrees C. The temperature figures in C recorded at various places are: Akola – 40.6, Amravati – 40.4, Wardha – 40.5 and Yavatmal – 40.2. The figure of Washim was not made available till filing report.
In the meantime, as per the warning Wardha, Bhandara and Gadchiroli will face thunderstorm with lightning at one or two pockets on May 25 and 25 while Gondia and Chandrapur on May 26.