The Council of Architecture (COA) will hold three National Aptitude Tests for Architecture (NATA) this year for admission to the first year of a five-year BArch degree programme for the academic year 2022-2023.
On June 12th, the first NATA will take place. The second NATA will take place on July 7, and the third test will take place on August 7.
Students are unaware of NATA, as a substantial percentage of them write Joint Engineering Entrance (Arch) -2 (J EE-2), the previous criterion for admission to the Architecture programme.
Because NATA was made mandatory last year, 50% of Architecture seats remained unfilled last year. The requirement of NATA score will be considered for admission to BArch this year as well, reducing the number of students interested in the degree.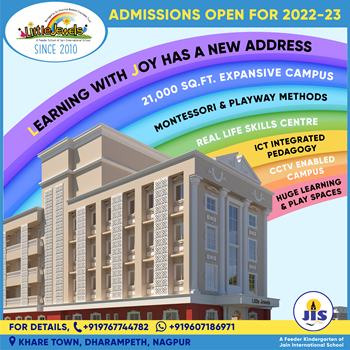 The NATA restriction does not apply to government-funded institutions, which are free to enrol students based on their JEE (Arch)-2 scores.
Habib Khan, President of COA, said ',"We are aware, but court orders are to be followed. Next year, we will come up with some remedy so that 'Only NATA' condition will not affect the admissions. I appeal colleges to hold awareness campaigns extensively to let students know about NATA."
NATA brochure describes the admission criterion, 'No candidate shall be admitted to architecture course unless he/she has passed an examination at the end of the 10+2 scheme of examination with at least 50 per cent.
Aggregate marks in Physics, Chemistry and Mathematics and also, at least 50 per cent marks in aggregate of the 10+2 level examination or passed 10+3 Diploma Examination with Mathematics as compulsory subject with at least 50 per cent marks in aggregate. Appearing in the second or third test is not mandatory and is purely at the discretion of the applicants.
Candidates can register themselves for either of the tests or for all tests by filling in the application form appropriately. Application is to be filled up on-line at the NATA portal of www.nata.in.
NATA 2022 will be conducted as a comprehensive computer based aptitude test at the Council-allotted centres in identified cities in the country. The tests shall be conducted on different dates as computer-based examinations. Candidates are allowed to appear for up to three NATA tests.
In case a candidate appears for two tests, the best of the two scores shall be the valid score and in the case of three attempts, the valid score shall be the average of the two best scores.
In Nagpur, there are seven colleges running BArch courses with a total intake of 500. They include Priyadarshini Institute of Architecture and Design Studies (PIADS), Institute of Design Education and Architectural Studies (IDEAS), Jhulelal Institute of Architecture ( JIA), Smt Manoramabai Mundle College of Architecture, Gaikwad College of Architecture, KITS-Ramtek and Pandav College.
Schedule of Examination (to be held in 2 sessions)
First NATA on June 12 (Sunday)Â 
Session 1: 10 am to 1 pm (3 hours)Â 
Session 2: 2.30 pm to 5.30 pm (3 hours)Â 
Number of questions: 125Â 
Total marks: 200Â 
Second NATA on July 7 (Thursday)Â 
Session 1: 10 am to 1 pm (3 hours)Â 
Session 2: 2.30 pm to 5.30 pm (3 hours)
Number of questions: 125Â 
Total marks: 200Â 
Third NATA on August 7 (Sunday)Â 
Session 1: 10 am to 1 pm (3 hours)Â 
Session 2: 2.30 pm to 5.30 pm (3 hours)Â 
Number of questions: 125Â 
Total marks: 200Â