In a noble gesture, Lodge Trimurty No: 294 (GLI), Nagpur, donated Wellow Water Wheels worth Rs 1.59 lakh, to the needy villagers of Maldongri in Brahmapuri tehsil of Chandrapur district facing water scarcity during summer, at a function held there on Sunday, bringing smiles on their faces.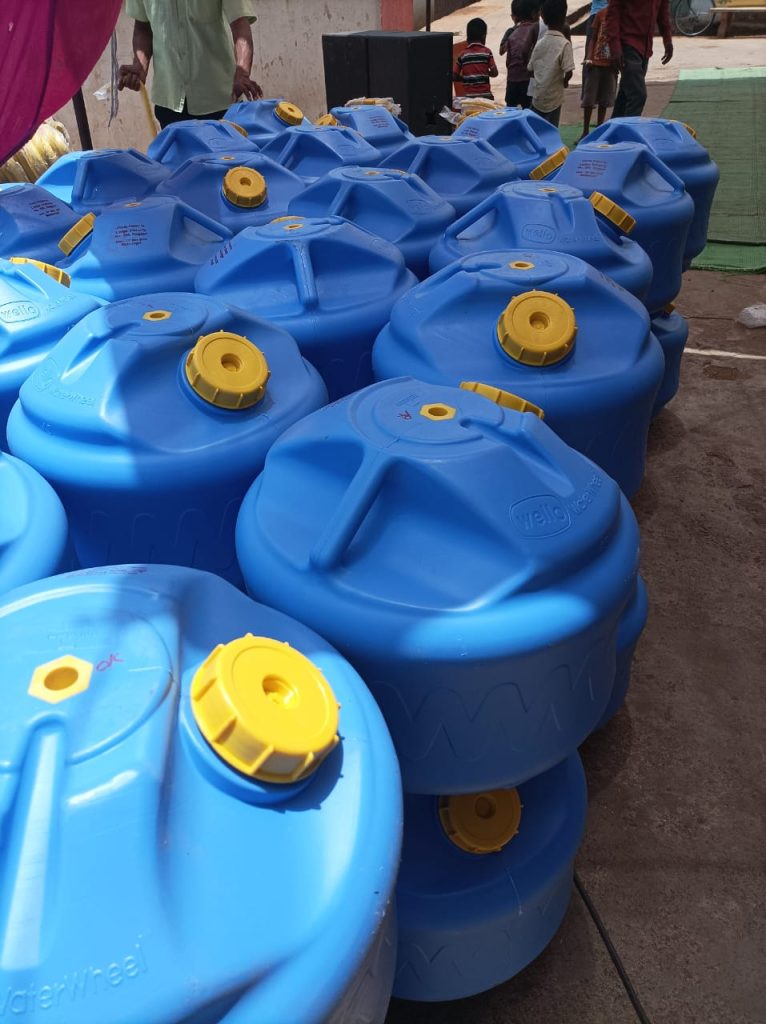 Brahmapuri tehsil is one of the hottest places in entire Maharashtra. The villagers from Maldongri face acute water scarcity during summer months. Lodge members considering the serious problem of the poor villagers contributed the amount among themselves and collected it to ameliorate the situation. Each water wheel has a capacity of 45 litres and people can carry it at a long distance like a hand scooter or roll down from a high altitude area.
Dr Arun Chaturvedi, Master of Lodge Trimurty, Tarun Shrivastava, Secretary, Dr Shyamkant Limaye, Sumantra Dutta, Shirish Borkar, PRA Naidu, Naresh Agarwal, Anuj K Sharma, Satish Laddhad, Mukesh Ahuja and J Karpate together donated the water wheels. Village Sarpanch, Health Officer, Jayant Shrivastava and Satish Shrivastava were the main organisers and coordinated with the Lodge to identify the beneficiaries. Naresh Agarwal distributed 15 kg sweets to villages while Lodge also donated footwears to the needy persons. The villagers expressed their heart-felt thanks to the Lodge members.