Sony SAB's Dharm Yoddha Garud has held the audience glued to the screen with its larger-than-life visuals and authentic storytelling. The Devtas resolve to join forces with the Asuras to obtain the unattainable nectar of youth, as directed by Lord Vishnu (Vishal Karwal).
However, the ocean would need to be churned in order for the nectar to surface, and this was a task they couldn't do alone, considering they were bereft of energy. The preparation for the big historical event begins but the parties involved soon realize that this was a herculean task which would require the assistance of Mount Mandara and the Serpent King, Vasuki.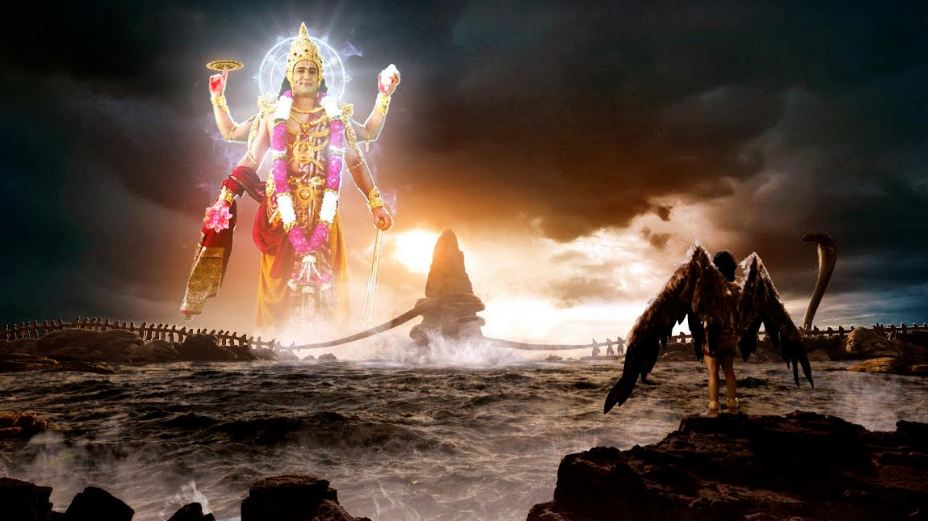 In order to churn the ocean, Mount Mandara was to be used as a churning rod, but he was too heavy to lift. Upon the insistence of Narada, Garud (Faisal Khan) took up the challenge and while chanting Lord Vishnu's name, he tried to lift the mountain. Soon, he realized they needed a churning rope and hence decided to go to Vasuki.
Vasuki is the eldest son of Kadru (Parul Chauhan), the queen of the serpents. Lord Vishnu asked Garud to approach his brother and ask for his immediate assistance. Due to Garud's animosity toward the King of Serpents, this assignment was too much for Garud to bear.
Nevertheless, along with Kadru, he flew towards Vasuki and even though he refused to see him eye to eye, Garud persuaded him to give him a chance and help serve the Gods in winning the crusade. Hence, Vasuki, the King of Snakes agreed to serve as a churning rope and to be bound around Mount Mandara. The Asuras demanded to hold the head of the Serpent while the Devtas agreed to hold the snake's tail.
Will the Devtas and Asuras manage to churn the Ocean of Milk and attain the nectar of immortality?
Faisal Khan, who essays the role of Garud says, Garud possesses great might, yet unlike the Gods and Demons, he is not enamoured with himself. He worships Lord Vishnu and seeks his advice on a regular basis. Faith is what allows him to move mountains, and he will go above and beyond to assist the Devtas win the fight. I would encourage the audience to follow Garud on his journey and show lots of love on the show as the untold stories of Garud's engagement in samudra manthan begin now."
Keep watching Dharm Yoddha Garud, Mon – Sat, 7:30 PM only on Sony SAB!