Saint-Gobain is a worldwide leader in light and sustainable construction focused on its Purpose "Making the World a Better Home."
India is home to 1.35 Bn people and with the current urbanization level at 32%, we will need to build hundreds and thousands of homes in the coming years. The pandemic has made homes central to our existence as we work and learn from our homes.
To address the rapidly growing demand for the solutions for homes, Saint-Gobain has developed several end-to-end and innovative solutions – Shower Cubicles, Windows, Kitchen Shutters, Wardrobe Shutters, LED Mirrors, Glass Writing Boards, Gyproc Ceilings, Drywalls, Tiling & Grouting Solutions, Gypsum Plaster, CertainTeed Roofing Shingles, and Novelio Wall Coverings amongst many other solutions. Saint-Gobain has brought all these solutions under Myhome, a one-stop phygital business model offering customers solutions from design to installation.
Nagpur is a thriving real estate investment destination in Maharashtra, that is a hub for several commercial and residential developments. The real estate landscape has seen a remarkable development and homebuyers are upgrading their lifestyles with renewed vigour. There is a jump in demand for home solutions that ensure comfort, hygiene, and wellbeing.
To cater to the fast-growing needs for home solutions in this market, Saint-Gobain India has launched their exclusive Myhome showroom in the city.
Mr. Hemant Khurana, Executive Director Saint-Gobain India Pvt Ltd, said "I am happy to announce the launch of the exclusive Myhome showrooms in Nagpur today. Nagpur is agrowing and promising market, and we are looking forward to providing our solutions for this market. The store we are inaugurating in Nagpur cement our commitment to this growing market and provides a unique opportunity for homeowners to experience our solutions under one roof. Homeowners will be benefitting from our capabilities to provide end-to-end customized offerings. We aim to offer our customers a Phygital (Physical + Digital) experience through a combination of the Myhome store and the popular MyHome website."
Mr. Srihari K, Business Head, Saint-Gobain India, said "We are delighted to reveal our exclusive Myhome stores in the city of Nagpur. This inauguration is an important milestone in our expansion plan for India and the retail footprint we are aiming for in Western India. Customers in Nagpur can now get an experience of our solutions through this physical Myhome showroom which will be available in Shraddhanand Peth Square. Our focus is on delivering wellbeing to the end consumers and make the process simpler and easier. We have had an incredible response from the customers and the industry to our solutions. Our new Windows range of solutions are completely customised for elegant home interiors and provide thermal and acoustic comfort. The fulfilment process is digitalized end-to-end from measurement to manufacturing to installation.''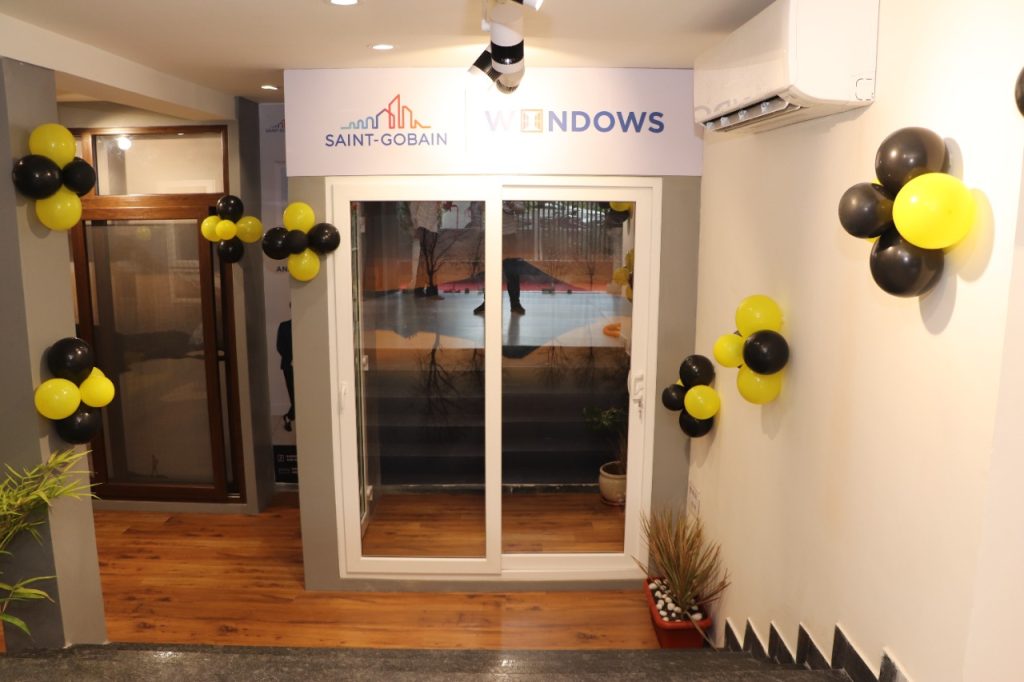 Mr.Pramod Patil and Anand Bobde, Showroom Owners said "I am pleased and looking forward to being a part of MyHome as channel partner for Saint-Gobain in Nagpur. MyHome store is a remarkable opportunity for us to reach out to a wider audience and help them build their dream home. The store is a model concept of a house, depicting the various home solutions that can make a home alive. We are excited to welcome and strengthen our relations with architects, homeowners, and our customers from Nagpur.''
Customers can now visit the stores at the following locations:
1) DurasafeRoofings, 5 ShraddhanandPeth Square, Laxmi Nagar, Nagpur – 440022
Saint-Gobain designs, manufactures, and distributes materials and solutions for the construction, mobility, healthcare, and other industrial application markets. Developed through a continuous innovation process, they can be found everywhere in our living places and daily life, providing wellbeing, performance, and safety, while addressing the challenges of sustainable construction, resource efficiency and the fight against climate change.
This strategy of responsible growth is guided by the Saint-Gobain purpose, "MAKING THE WORLD A BETTER HOME", which responds to the shared ambition of all the women and men in the Group to act every day to make the world a more beautiful and sustainable place to live in.